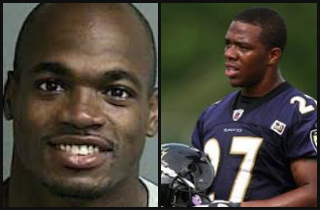 The career arc of one Bruce Willis is a fascinating one to look at.
He gets his big break in the mid-80s with the tremendous and tumultuous Moonlighting , a rom-com-semidrama that had just as many highlights on-screen (the unmatched chemistry with the since-forgotten Cybill Shepherd, courtesy of some of the best writing you'll hear on network TV) as it did lowlights off (contract disputes and Willis and Shepherd utterly loathing each other to the point of destroying the show). He then lands the John McClane role in Die Hard after Sylvester Stallone, Burt Reynolds, Harrison Ford, Mel Gibson and Richard Gere (yes, Gere) turn down the part, and absolutely kills it (pun intended).
But instead of soaring to new heights, Willis sank into mediocrity thanks to some of the poorer script selections an actor can make with the world at his feet (Hudson Hawk, Death Becomes Her, Striking Distance). It seemed the only roles he wanted were hybrids of his Moonlighting character (David Addison) and McClane. The low point came in 1991, when Bruce decided that The Last Boy Scout, an action movie disguised as an unintentional comedy, might be worth taking a paycheck for in the form of private detective Joe Hollander.
One scene in particular brings us to the point of this column today: In the opening act, two professional football teams (the NFL wouldn't touch this with a ten-thousand foot pole, so we get the fake versions) are playing in a monsoon in Cleveland. A running back (Billy Cole) breaks into the open, and with three men to beat, shoots each in succession before getting into the end zone. With other players and fans staring in stunned silence, he turns the gun on himself. Apparently Cole was high on PCP and just couldn't take it anymore.
Amazingly enough, life and the league goes on. The games continue. In a scene later in the movie, the L.A. Coliseum is sold out. Even the sight of seeing a player kill other players and then himself isn't enough to discourage fans from attending. The movie ends with Willis, Damon Wayans and a horse saving the day against a greedy owner behind a plot I don't care to remember, and all in the middle of a game, of course. Worst. Bruce. Willis. Movie. Ever. Pulp Fiction and The Sixth Sense would later redeem his career.
Back to the future in 2014, Ray Rice and Adrian Peterson–one a Super Bowl winner and the latter already considered one of the greatest of all-time at his position–have put the league into as bad a PR stretch its experienced in its history: Rice is caught on camera landing what easily could have been a fatal blow to his then-fiancee, while Peterson is accused of child abuse after photos emerge of his heavily bruised/whipped four-year-old son (which Peterson admits to disciplining with a branch, or "switch"). In the world of cable news, these kind of stories are seemingly why some channels were created in the post-OJ era: Celebrity athletes in trouble, a popular league with a popular commissioner (among the owners, anyway) under fire for its/his poor handling of each situation, and two issues (domestic and child abuse) that hit home with viewers.
So with all of this negative talk, is the league suffering from a business perspective? Given there is $10 billion in annual revenue at stake, make no mistake: This aspect is truly the only issue that matters to the only people empowered to fire Goodell: The owners (which won't happen absent a smoking gun and because Goodell has made them very, very rich).
One look at Drudge says TV ratings are falling, thanks to a Deadline article aggregated on the subject. Here's the short version: The story in Deadline unfairly compares the Week 1 NFL premiere on NBC to NBC's Week 2 telecast. Almost always, the Week 1 kickoff (which usually features the Super Bowl champ) outperforms Week 2 after the season has settled in. Drudge then picks up the story and assigns the headline under a series of NFL bad news stories "Football Ratings Fall Again."
Truth is…ratings for Week 2 are up year-over-year on NBC's Sunday Night package (which is the only metric that matters), but that isn't mentioned anywhere in the article. You have to go to SportsMediaWatch.com to find the real story: Week 2 (Bears-Niners) is the highest NBC Sunday Night Week 2 rating in three years. Translation: Viewers aren't turning to other options in protest. In fact, more are tuning in.
The NFL bashing, the piling on after the whistle, is all part of the faux outrage industry that is the news business these days. Fire Goodell. Boycott the league. You see Seth Meyers slam the NFL and Goodell, as he did last night on his NBC show. But will Meyers put his money where his mouth is and not take another dime from NBC–which pays the NFL billions in Sunday Night rights fees–until the network breaks that contract in protest? Of course he won't.
It seems to be every other segment on cable news this week and last. And all are full of sound and fury, signifying nothing. It's as if we're to believe that domestic and child abusers only exist in the evil NFL. Know this: If boycotts were to happen to every industry that had these kind of bad characters, the country would go out of business.
This doesn't justify the horrible actions of Rice or Peterson. I have a wife and young daughter, and the last thing I would ever do is lay a hand on either…or even consider it. There are plenty of Rices and Petersons to go around that work in…say…sales, education, public service, law offices, loading docks, the military, in media. But the NFL is a far sexier juggernaut to concentrate on. If the commissioner can be ousted by a wave of negative press and sentiment, and Rice and Peterson can be banned for the season, even life…only then will all those abused have some form of justice, even of the symbolic variety, right? Uh…no.
Sunday Night Football was #1 among women 18-49 (the key network demo) for the first time ever last season. That will continue. Fox Sports reported women watching its Sunday afternoon games is at an all-time high. That will continue. So the next time–and this could be 30 seconds from now–you see yet another segment on any of the cable news networks about how the NFL is in REAL trouble this time, keep everything you just read in the last few paragraphs above factored into the overall perspective.
The NFL is an interactive experience like no other. Fantasy, office pools, gambling (if it was legal, that is)…it's changed the way many view the sport. It's not about those under the helmets, but about our leagues, our winnings, our potential profits. You know what thousands said out loud or to themselves about upon hearing the Rice or Peterson story? "Whew…glad I didn't draft him."
When faced with a choice, do you really think most people will give up their Thursday/Sunday/Monday escapism to take a stand? In our increasingly self-absorbed society, the answer is almost a rhetorical one.
Unless a player takes out a gun during a game and reenacts that ridiculous scene from The Last Boy Scout, not Rice, not Peterson or the dozens of other bad apples can derail the National Football League. That's not a high-five. Not anything that advocates hurting another human being, but a sober fact.
Despite everything, you know…your television may be telling you at this very moment.
— —
>> Follow Joe Concha on Twitter @JoeConchaTV
Have a tip we should know? tips@mediaite.com