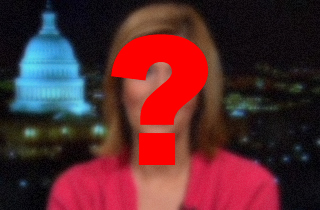 Media and particularly cable news has never been as polarized as it is today. It's also never been tilted more towards opinion and less toward objective reporting of hard news.
As a result, trust in media has fallen to an all-time low. Reporters in particular are looked upon as dishonest brokers in the business, with Gallup showing only 20 percent of those polled finding journalists honest and ethical (that's 65 percent lower than nurses, 50 percent lower than doctors and engineers). Solid investigative reporters are simply in short supply and demand. Why? Because with opinion programming so much cheaper to produce and given the huge ratings that oftentimes go along with it (Fox's The Five is a Top-3 program in the 25-54 demo, for example), why even bother too much with the more expensive, resource-draining hard stuff?
Which brings us to the prospects of Sharyl Attkisson, formerly of CBS News as of last month. As you've likely heard by now, she recently quit the network due to a significant drop in air time, which she says was because the network was being submissive to the Obama Administration.
To those who work in news, Ms. Attkisson is seen as the most coveted free agent reporter on the market right now. And despite what you'll undoubtedly see in the friendly comments section below, the 53-year-old Florida graduate is as objective as they come. A strong example of Attkisson's impartiality can be found five years ago, when she won an Investigative Emmy for her exclusive reports on the Bush (43) Administration's bait-and-switch of TARP funds and the bank bailout program. A few years earlier, she exposed fraud around multi-billion dollar Halliburton contracts in Iraq. Over Mr. Obama's tenure, she has aggressively pursued scandals from Fast & Furious to Solyndra to Benghazi.
So if blessed with the ability to look at a reporter's work objectively, you'll see the current partisan nonsense around Attkisson being just another biased conservative reporter out to get President Obama is exactly that: Nonsense. As we've seen over the past 14 years, she has earned her stripes for being seen as playing it straight regardless of which party controls the White House…the way a Jake Tapper is seen (formerly ABC, now CNN), the way a Pete Williams is (NBC News)…the way a Scott Pelley (CBS News) or Anderson Cooper (CNN) or Shep Smith is (Fox). There are surely other examples, but they're getting harder to come by.
The numbers around total annual air time provide the clearest evidence that there was likely a political aspect around Attkisson's stories (deemed unfriendly to the Obama Administration) not making it to air. According to Erik Wemple of The Washington Post, in 2008 (before Mr. Obama took office), Attkisson clocked 145 minutes of air-time on the CBS Evening News (ranking her exposure at 18th overall). In 2013, that number plummeted to 54 minutes (78th overall). That just doesn't happen by accident to a reporter who won multiple awards during the previous Republican administration.
So where to next? Here are the most likely four options:
ABC News: An obvious choice given the heated competition between the Big Three Networks and the loss of personnel (reporters, hosts, hybrids) the network has experienced in the past year at the hands of CNN (the aforementioned Tapper, Chris Cuomo, Bill Weir, John Berman) and to a lesser extent, to NBC (most recently Josh Elliott from GMA).
Fox News: Attkisson has been featured on the network twice in the past week alone: First last Thursday on The O'Reilly Factor and Sunday on Howard Kurtz's Media Buzz (Kurtz and Attkisson once worked together in CNN's Washington Bureau). Given the network's dogged focus on Benghazi, it's completely conceivable Roger Ailes is simply giving FNC's audience a sneak preview of Attkisson before officially joining the ranks.
CNN: As just mentioned, Attkisson once worked there and Jeff Zucker has been stocking up on political reporters and pundits this year ahead of the 2014 midterms of 2016 Presidential election. CNN brands itself as a non-partisan alternative to Fox and MSNBC, and signing Attkisson will only help drive that point home.
NBC News: (See: "An obvious choice given the heated competition between the Big Three Networks…") and not the worst idea as a replacement host of Meet the Press if the rumors around replacing David Gregory actually come to fruition.
Whichever network Attkisson ends up with, know this:
Given the resume, the rare objectivity, the reputation, and the trophy shelf, she won't be a free agent for very long.
— —
Follow Joe Concha on Twitter (@ConchaMedia)
This is an opinion piece. The views expressed in this article are those of just the author.