Cruz Gripes Ahead of RNC Speech: Media Played 'Decisive Role' in Trump's Nomination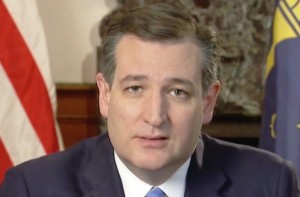 Republican Texas Senator and former presidential candidate Ted Cruz may be speaking at the Republican National Convention this week, but that doesn't mean he isn't willing to call out those who he believe cost him the race against Donald Trump.
"Four weeks before we dropped out, we were winning the race…" Cruz said in a podcast interview with Politico's Glenn Thrush. "In the 30 days before Indiana primary, Trump got $500 million in free media, 90 percent was positive. What the media said on every station is, 'Trump is unbeatable, he can't be beaten,' while he's losing. He'd lose state after state after state and the media would say he can't be beaten."
He explained that many of the major mainstream media players were "liberal Democrats" who wanted Hillary Clinton to win the presidency. "They believed Donald was the easiest candidate for Hillary to beat, and I think many of them wanted him to win the nomination. I don't think it was innocent decision-making behind this."
"I think the media's going to have to assess the role they played. And to be honest, I think they played a role for Hillary as well in defeating [Bernie Sanders]," Cruz said. "We saw the media as decision-makers in primaries in a way that we have never seen before."
"I think Hillary's nomination and I think Donald Trump's nomination, I think the media played decisive roles in both of them," Cruz concluded.
Listen above, via Politico.
[Image via screengrab]
——
>>Follow Alex Griswold (@HashtagGriswold) on Twitter
Have a tip we should know? tips@mediaite.com