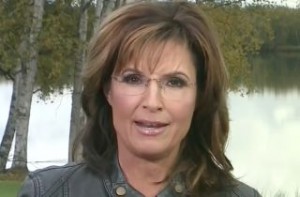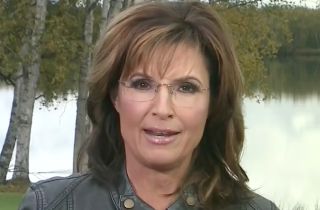 During the day-long preamble to Sarah Palin's widely anticipated endorsement of Donald Trump, a Ted Cruz spokesman brushed off the suggestion that her endorsement would hurt the Texas senator's standing. Palin, he said, would only be dealing a blow to herself.
The fact that Cruz is losing the endorsement of a Tea Party luminary to a onetime registered Democrat has been baffling and aggravating conservatives all day, many of whom view Trump's conservative bonafides askance.
Cruz spokesman Rick Tyler was on CNN Tuesday morning, just as news of Trump's "major announcement" was breaking and rumors that Palin would be the heralded "very special guest" began immediately circulating.
At that point, it had not yet been confirmed that Palin was the guest speaker. If it was indeed Palin, Tyler said he would be "deeply disappointed."
When asked if it would that be a "blow to the Cruz campaign," Tyler responded: "I think it'd be a blow to Sarah Palin."
Palin has long been a supporter of Cruz, and endorsed him during his first Senate campaign in 2012. If she had cast her lot with Trump for the 2016 Republican primary, Tyler said it would be a dispiriting reversal for a woman who "has been a champion for the conservative cause."
"If she was going to endorse Donald Trump," Tyler said, "sadly, she would be endorsing someone who's held progressive views all their life on the sanctity of life, on marriage, on partial-birth abortion."  He also noted Trump's support of the TARP bailout and expressed skepticism that the business mogul had actually changed his views. Tyler's remarks echo those of Cruz, who has tried to paint Trump as a phony conservative in the crucial days leading up to the Feb. 1 Iowa caucuses.
[h/t Breitbart]
Have a tip we should know? tips@mediaite.com