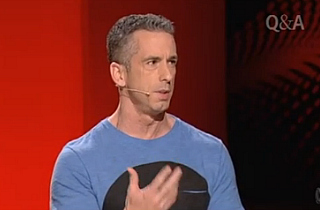 Popular sex columnist and liberal pundit Dan Savage drew some heat this week when he suggested to an Australian conference that he'd offer up "mandatory abortion" as a method of fighting overpopulation.
During this week's Festival of Dangerous Ideas in Sydney, Australia, Savage appeared as part of a panel with British conservative writer Peter Hitchens, among others, debating a variety of topics reportedly including religion, sex, and marriage. During the Q&A, an audience member asked Savage to provide a "dangerous idea" that could "change the world for the better."
His answer:
Population control. There's too many goddamn people on the planet. [Audience applause] You know, I'm pro-choice, I believe that women should have a right to control their bodies. Sometimes in my darker moments, I'm anti-choice. I think abortion should be mandatory for about 30 years. [Mix of applause and gasps] That's a dangerous idea. She wanted a dangerous idea, so throw the chair at me.
Naturally, the comment drew the ire of many. UK Telegraph columnist Tim Stanley insisted that even if Savage were to claim he was kidding, "there's no smile on his face and the point seems quite seriously made. It's also not funny. Had he said that old people should be exterminated to bring the numbers down, his career might be over. Because he said something similar about abortion, he'll probably be defended by radical pro-choicers."
He also suggested that Savage's views are more "authoritarian" than that of the religious conservatives he regularly decries. Twitchy, Michelle Malkin's conservative Twitter aggregation site, condemned Savage as a "monstrous" "douchenozzle," and cited a handful of tweets likening the sex columnist to "eugenicists" and "communists."
Savage responded to the outrage, telling one Twitter user it was clearly a joke: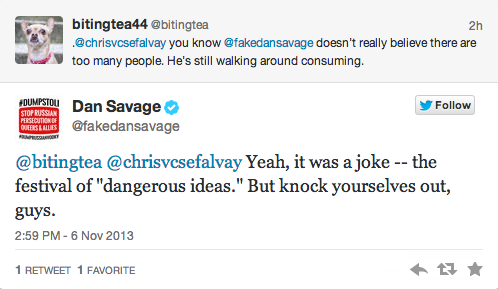 He told another user it was purposely hyperbolic language: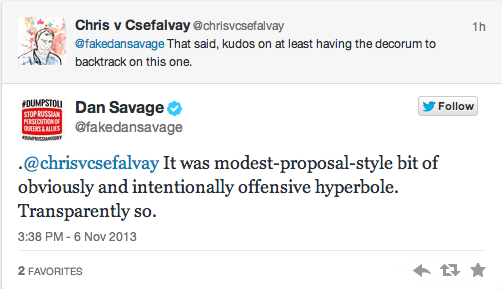 And then lambasted the "professionally offended" people who believe his suggestion was literal: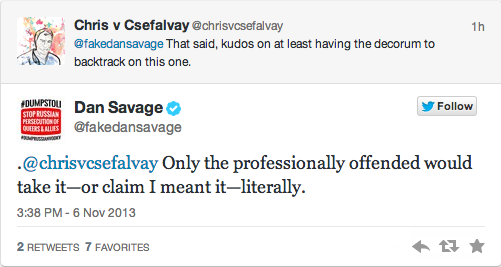 When another Twitter user brought up Stanley's point about Chinese forced abortion policies, Savage turned the tables by agreeing and asking whether the user was then "pro-choice":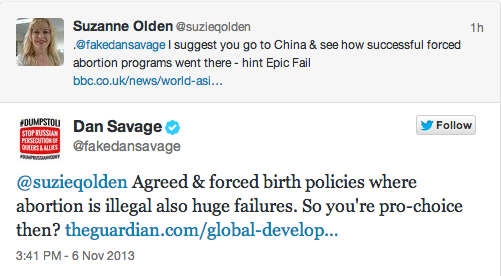 Watch below, via Australian Broadcasting Corporation:
— —
>> Follow Andrew Kirell (@AndrewKirell) on Twitter
Have a tip we should know? tips@mediaite.com