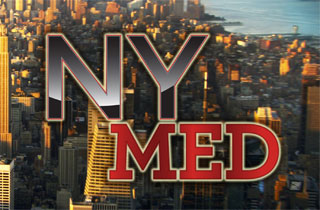 The show NY Med, hosted by the famous Dr. Mehmet Oz, was accused today of violating medical ethics laws after a woman said her husband's death was broadcast on the show without her permission.
ProPublica reported the story of Anita Chanko, a 75-year-old woman whose husband had passed in 2011 after being hit by a truck. He was immediately taken to New York-Presbyterian Hospital/Weill Cornell Medical Center, where he was pronounced dead upon arrival — and his death was captured by the documentary crew shadowing the hospital's doctors.
And the way Chanko found out was dreadful, as she recalls it: she was channel surfing at 4 AM when she came across NY Med, and decided on a whim to watch it. Then, suddenly, she heard her dead husband's voice:
On the TV screen, she saw the chief surgery resident Sebastian Schubl, responding to an emergency in which a man is hit by a vehicle.

"And then I see, even with the blurred picture, you could tell it was him," she said. "You could hear his speech pattern. I hear my husband say, 'Does my wife know I'm here?'."

There was no doubt in her mind: The blurred-out man moaning in pain was her husband of almost 46 years, the Korean War veteran she met in a support group for parents without partners.

"I hear them saying his blood pressure is falling. I hear them getting out the paddles and then I hear them saying, 'OK, are you ready to pronounce him?'."

She clenched her fists so tightly that "the palms of my hands almost looked like stigmata" and her mouth got so dry that her tongue stuck to the roof "as if I had just eaten a whole jar of peanut butter."

"I saw my husband die before my eyes."
Chanko says she never gave NY Med to broadcast her husband's death, which is highly problematic from a legal standpoint: HIPAA laws prevent doctors from sharing medical information with anyone but the patient and their designees, and are so strict that, according to ProPublica, "hospitals warn staff members not to discuss patients' conditions on elevators." However, the current laws do not give patients a right to sue, meaning that the Chankos' case is much more difficult to make:
A state Supreme Court judge in Manhattan narrowed the Chankos' lawsuit, but allowed some claims to proceed. In court filings, lawyers for the hospital and Dr. Schubl made the argument that the law prohibits medical professionals from sharing information about a patient only after he has been examined or treated. Because the "NY Med" film crew had shot video during Mr. Chanko's treatment, they claimed, it was legal.

In November, an appellate panel issued a unanimous order dismissing the case. The conduct "was not so extreme and outrageous" to justify a claim of intentional infliction of emotional distress, the judges wrote. The doctor and hospital, the judges added, did not breach their duty to avoid disclosing personal information "since no such information" was disclosed.
While ABC and the show's producers declined to comment on the Chankos' specific case, they defended the show's practices. "We have heard many stories of people who were inspired to go to medical school, to become nurses or paramedics, or to head into particular specialties like trauma or transplant surgery after watching our show," the show's executive producer Terence Wrong told ProPublica. The family is currently taking the case through the legal system.
Coincidentally, the show is hosted by Dr. Oz, whose practices range from dubious to outright unethical.
[h/t Vox]
[Image via ABC]
—
>> Follow Tina Nguyen (@Tina_Nguyen) on Twitter
Have a tip we should know? tips@mediaite.com