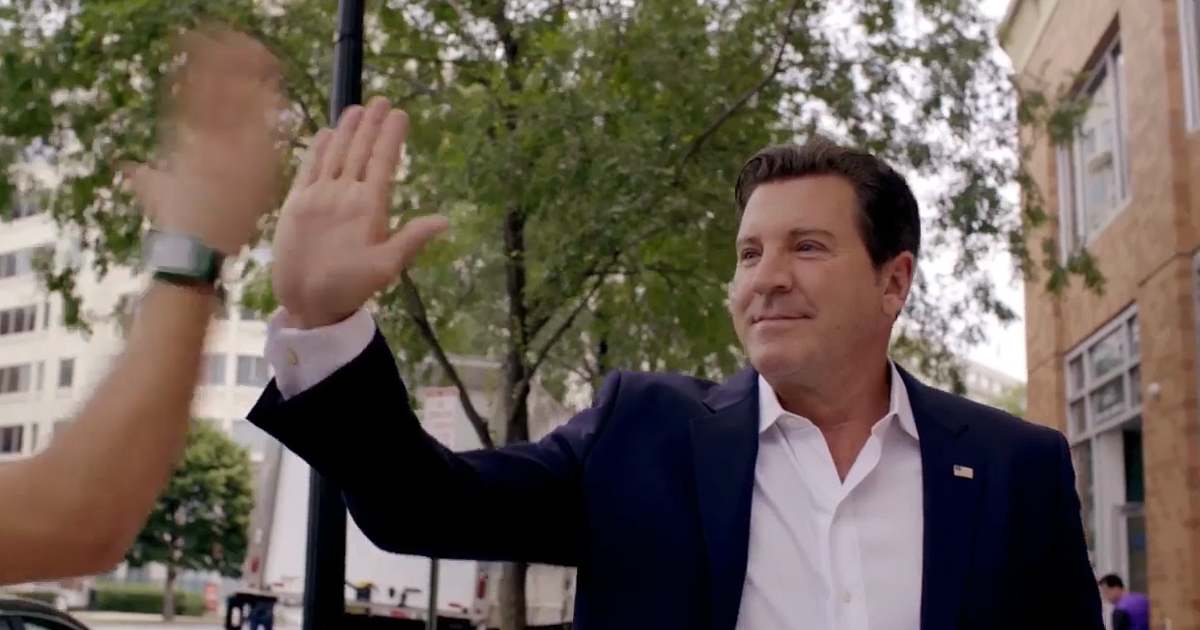 Following the merger between CRTV and TheBlaze, the new Blaze Media has signed host and former Fox News-er Eric Bolling to a long-term deal, and expanded the annual episode order for his successful streaming show America.
America with Eric Bolling and Blaze Media are together through at least 2021, under the new deal, as he becomes one of the leading public faces of the new enterprise.
Eric Bolling's show began its run with CRTV just six months ago, and in that time has featured guests such as First Lady Melania Trump, Senators Rand Paul and Ted Cruz, former president of Mexico Vincente Fox, as well as a slew of other politicians, celebrities, and prominent figures.
The press release included a statement from Bolling, naturally, who is now also BlazeTV's senior political anchor.
"When we first announced 'America' this past summer, I received a massive amount of support from my audience and the silent majority around the country," he said. "I am thankful for and have loved connecting with fans from around the nation, who have helped make 'America' must-see TV. BlazeTV is building a conservative powerhouse of established marquee names and tomorrow's up-and-coming stars. I welcome more voices to join me at the nation's "go-to" network for conservative opinion."
Gaston Mooney, co-president of Blaze Media, said that Eric Bolling has "played a vital role" in the "expansion and dominance" of their streaming service. "Eric consistently raises the bar, further disrupting the traditional media space. We are thrilled about what comes next with Eric Bolling at BlazeTV."
Along with Mark Levin, Steven Crowder, and of course, Glenn Beck himself, Bolling is a headliner for the subscription network, which according to their measure has "a reach of over 165 million each month".
[Featured image via screengrab]
—
Follow Caleb Howe (@CalebHowe) on Twitter
Have a tip we should know? tips@mediaite.com