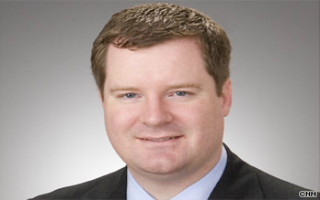 Co-founder of RedState, Erick Erickson, confirmed today that he has declined to renew his contract with CNN. He also confirmed that he will be heading to Fox News Channel. Before he left CNN behind for good, however, Erickson took to his website to thank his former employers and reveal a few insider anecdotes about his time with the hosts and contributors of the Atlanta-based cable news network.

RELATED: Major Shakeup At CNN: Managing Editor, James Carville, Mary Matalin And Erick Erickson All Leave Network
Erickson began his farewell post by expressing his sincere gratitude for being able to work at the network "I grew up watching from Dubai and then home in Louisiana."
"For three years I have worked with some of the greatest people I have ever had the joy of meeting," Erikson said, listing a number of CNN regulars who he said he was proud to know and call colleagues.
"Me at CNN was not an easy fit," Erickson went on. "The first month was tumultuous with several tumultuous times throughout. I liked to think of myself as job security for the public relations department. About the only thing the far right and far left could agree on was that I did not belong at CNN."
One disturbing story comes from the Republican presidential primaries in 2012 when CNN sent Erickson and Roland Martin on the road:
I learned that I will never be competitive with Roland Martin on the fashion front, but he makes an excellent road trip companion through South Carolina. One of the most formative moments of my career at CNN was standing outside a hotel with Roland Martin and tourists began handing him luggage and keys as if he worked at the hotel — only because he was in a suit. His courteousness to the people when he did not have to be courteous and the fact that in the 21st century that'd happen at all really struck me profoundly.
Erickson concludes his post by thanking CNN for making him a better political pundit and a better person:
I had to learn an art form too often missing these days in partisan talk — the art of conversation, particularly with those who might disagree with me. I had to learn to be friends with people who I disagreed with. And I leave deeply caring for those people.
"There are ways to say things that draw people to you and ways to say things that push people from you," Erickson observes. "I am forever grateful to them for giving me a chance and have many, many fond memories and friends."
Read the full post via RedState
> >Follow Noah Rothman (@NoahCRothman) on Twitter
Have a tip we should know? tips@mediaite.com