ESPN's Tony Kornheiser: Marco Rubio Can't Be President Because of This Prank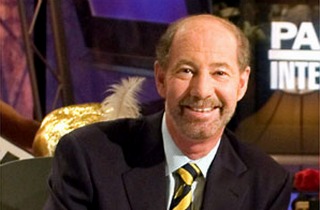 According to ESPN's Tony Kornheiser, Republican presidential candidate Sen. Marco Rubio disqualified himself from the presidency three decades ago.
What could have happened so long ago to ruin the senator's chances? Well, in a 2014 Father's Day essay at The Daily Caller, Rubio admitted that when he was eight years old, his father used to call home on the phone and pretend to be the voice of legendary Miami Dolphins coach Don Shula. The purpose of the ruse was to encourage young Rubio to wear his doctor-ordered leg braces in order to one day become strong enough to play in the NFL.
During Tuesday's edition of his ESPN radio show, Kornheiser reacted to Rubio's presidential candidacy announcement by suggesting that decades-old story reveals a certain gullibility on the senator's part that just wouldn't work for the Oval Office.
"Marco Rubio is going to try and sell us on notion that he thought that was Don Shula calling every day," Kornheiser said. "You have cognition at 8-to-10 and if you're the biggest Dolphins fan in the world I guarantee you you're watching the post-game and you've heard Don Shula. You've grown up with the voice of Don Shula. I'm sorry, Don Shula doesn't sound like [ESPN colleague] Papi LeBatard."
Kornheiser concluded, likely in jest: "What I'm saying is, this to me automatically disqualifies Marco Rubio from being president."
Listen below, via ESPN radio:
[h/t Grabien]
[Image via ESPN]
— —
Have a tip we should know? [email protected]