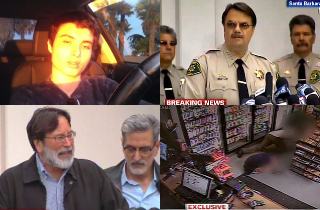 Friday night, twenty-two year old Elliot Rodger went on a shooting rampage in Isla Vista, California, killing seven people, including himself, and injuring over one dozen more. Below is everything known so far about the incident, the victims, and the shooter.

The Spree
Rodger began by fatally stabbing his three roommates. Using his black BMW, flashy images of which he had posted on Facebook, he drove to a sorority he apparently specifically targeted and opened fire, hitting three women and killing two of them. The last scene of the carnage was a convenience store where he shopped enough to be known by the owner, who recognized him. Rodger opened fire on the deli from outside, killing one UCSB student, action caught on the store's surveillance camera:
From there Rodger began shooting at pedestrians as he drove away, hitting at least one cyclist, and eventually encountering law enforcement; he is believed to have been wounded in an exchange of gunfire with deputies. He was found dead in his car a brief time later from an apparent self-inflicted gunshot wound. In all seven were killed, including Rodger. All three of the guns Rodger used had been purchased legally in the prior twelve months; at least 400 rounds of ammunition were found in his car.
The Victims
Three of Rodger's six victims have been identified:
Christopher Ross Michaels-Martinez, 20
Katherine Breann Cooper, 22
Veronika Elizabeth Weiss, 19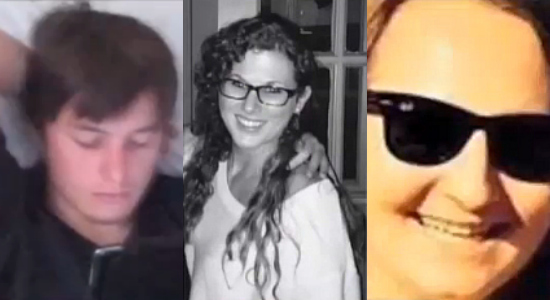 Cooper and Weiss were sisters of the sorority Rodger allegedly targeted; Martinez was killed in the convenience store. Martinez's father made a heartbroken plea to politicians to address the "madness" of gun violence, asking:
Why did Chris die? Chris died because of craven, irresponsible politicians and the NRA. They talk about gun rights. What about Chris's right to live? When will this insanity stop? When will enough people say, "Stop this madness!" Too many have died. We should say to ourselves, "Not one more!"
The Shooter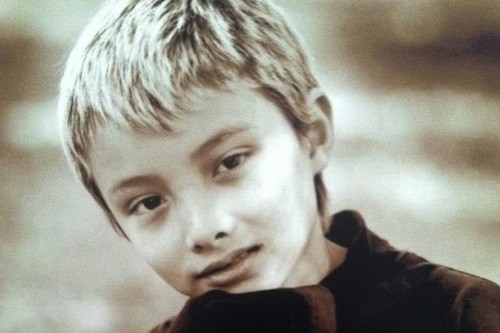 Rodger was the son of Peter Rodger, an second unit director on The Hunger Games films, and the grandson of George Rodger, a renowned British photojournalist whose pictures of the Berger-Belsen concentration camp formed evidence of the Nazi's mass graves.
Rodger's family's attorney told the BBC that Rodger had been diagnosed with Asperger's syndrome and was receiving professional help. The attorney added that the family had contacted police about a month ago after viewing a video Rodger had made expressing thoughts of suicide and hurting others. According to reports Rodger's family had been actively trying to locate him at the time of the shooting.
The CNN report below has more details about the timeline of the shootings and the family's reaction:
Below are photos posted on his Facebook wall, brandishing his lavish lifestyle: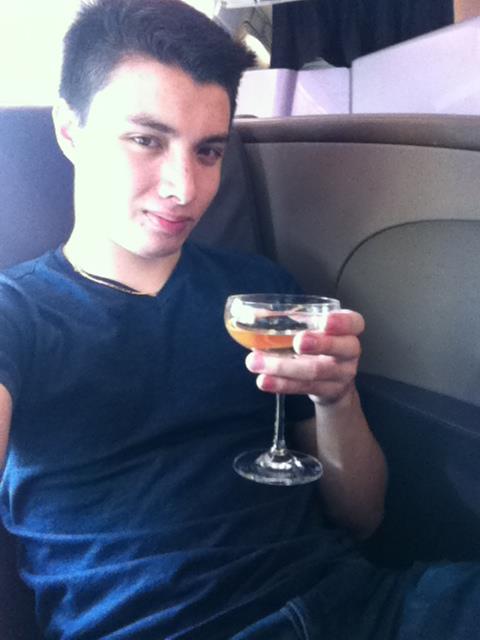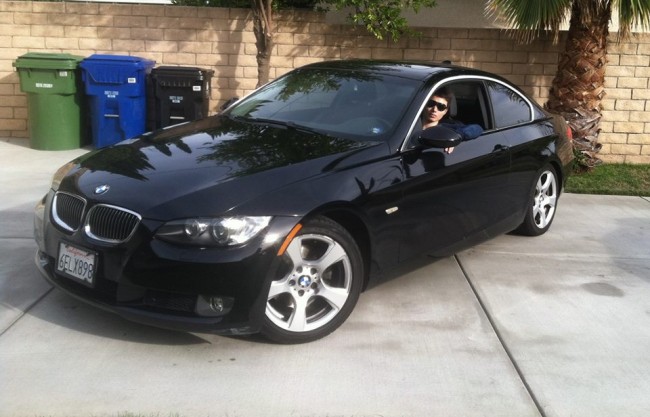 A spokesperson for the Santa Barbara Country Sheriff's office said officials had three prior interactions with Rodger, including an incident in which he alleged assault but was ultimately deemed to be the aggressor. Authorities also performed a "welfare check" after family members had expressed concern about his mental state.
On Sunday, Santa Barbara officials defended their earlier interactions with Rodger, claiming he had not set off any alarms among officers, but that it was unknown whether a weapons check had been performed on Rodger at the time.
"During the course of his interaction with mental health professionals, he apparently had never been either institutionalized or committed for an involuntary hold of any kind," Santa Barbara County Sheriff Bill Brown told news outlets Sunday. "And those are the two triggers that actually would have made him a prohibited person in terms of a fire arms purchase. So he was able, sadly, to obtain those three firearms."
Authorities now believe Rodger had been planning this spree for over one year.
The Manifestos
During that welfare check, Rodger had feared that the police would discover one of several written and video documents in which he expressed his outrage at his loneliness and rejection and outlined his proposed revenge. A video manifesto posted on YouTube just before the shooting spree detailed what was about to happen in alarming specificity:
"All those girls that I've desired so much, they would've all rejected me and looked down upon me as an inferior man if I ever made a sexual advance towards them while they throw themselves at these obnoxious brutes. I'll take great pleasure in slaughtering all of you. You will finally see that I am in truth the superior one the true alpha male…After I've annihilated every single girl in the sorority house, I'll take to the streets of Isla Vista and slay every single person I see there. If I can't have you, girls, I will destroy you."
The video has since been pulled from YouTube but is still available above.
The manifesto wasn't his first YouTube diatribe. Rodger left behind several more, with titles like "Why do girls hate me so much?" and "Elliot Rodger, Lonely Vlog, Life is so unfair":
This was all an accompaniment to a 141-page manifesto Rodger entitled "My Twisted World," which spells out his acrimony toward women, and plans for revenge, in excruciating detail.
The Chat Room
Nor were the manifestos Rodger's first expression of misogyny. Rodger belonged to Puahate, a site for failed pickup artists, where he often went on rants about women who were paying attention to men whom he deemed undeserving. A sample post:
Today I drove through the area near my college and saw some things that were extremely rage-inducing.
I passed by this restaurant and I saw this black guy chilling with 4 hot white girls. He didn't even look good.
Then later on in the day I was shopping at Trader Joe's and saw an Indian guy with 2 above average White Girls!!!
What rage-inducing sights did you guys see today? Don't you just hate seeing these things when you go out? It just makes you want to quit life.
Puahate's site was shuttered yesterday after somebody warned, "Puahate is about to get a massive amount of press."
[Image via screengrab]
——
>> Follow Evan McMurry (@evanmcmurry) on Twitter
Have a tip we should know? tips@mediaite.com