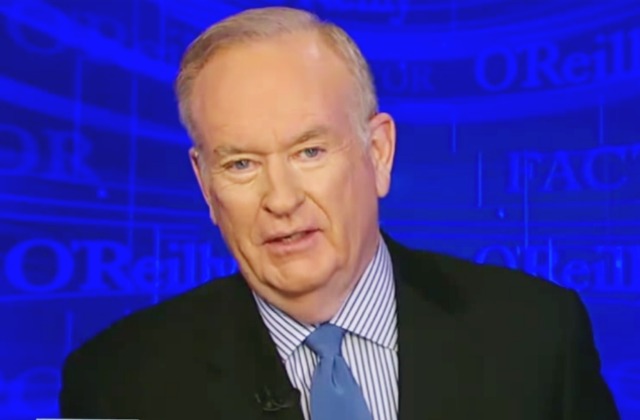 Ever since Bill O'Reilly left Fox News in April, there has been an ongoing discussion on what his next career move might be. Well it appears that we are soon about to find out.
Mediaite has learned that a producer recently resigned from a Fox News program citing plans to join O'Reilly in a new online video project that is soon to launch. The producer also added that there are broadcast plans to follow shortly as well , but did not reveal any specifics beyond that.
When reached for comment, O'Reilly told Mediaite "We are assembling a team of journalists and are considering a number of options as BillOReilly.com is quickly developing into a major enterprise."
There had been talk that a Sinclair-Tribune merger could land O'Reilly, or Newsmax, where O'Reilly recently showed up as a guest commentator. Variety reported yesterday that One America News Network was eagerly courting the former Fox News host, and so perhaps they are the leader in this particular horse race. But his comment could suggest that he is taking a similar route as his former Fox News colleague Glenn Beck and create his own digital video network like The Blaze.
This news tidbit is the clearest sign yet that O'Reilly is staffing up to get back into the game of opinion journalism. Mediaite had the scoop in April of a new conservative network being planned as a reaction to what one executive described as "Fox News moving too far left."
O'Reilly was the cable news ratings leader for roughly the past decade, and still appears to have a very loyal audience. His ratings had never been higher at the time he was canceled.
O'Reilly's potential re-entry into the "opiniotainment"  game is sure to send ripples across the ever-changing landscape of politically oriented media.
Have a tip we should know? tips@mediaite.com
Colby Hall - Founding Editor