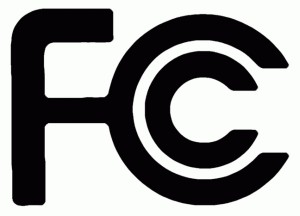 ARE YOU READY FOR SOME POLITICS? Today's Super Bowl is set to be a pretty intense one between the Giants and the Patriots, but let's face it, we're also tuning in for the ads. And according to POLITICO, tonight we are going to be bombarded by a storm of political ads. One of the latest issues to become a political football (ba dum tsss) has been abortion, given the widespread controversy this week over Planned Parenthood and the Komen Foundation. And now the FCC has ruled that one station can refuse to air an ad from an anti-abortion candidate during tonight's game.
RELATED: The Biggest Shock About Tim Tebow's Super Bowl Ad? It's Uncontroversial
Activist Randall Terry, who is actually running on the Democratic ticket against President Obama and was the subject of an attempted gay conversion by Vermin Supreme, was told by a Chicago NBC affiliate that they would not be airing his campaign ad during the Super Bowl. Terry immediately filed a complaint with the FCC to demand that WMAQ air his ad. The ad will be airing in NBC affiliates in other states, but the FCC decided that WMAQ had the right to deny Terry's request.
The law requires stations to carry the ads of candidates who are either on the ballot in the state or if they make a "substantial showing" that they are running a legitimate campaign as a write-in candidate…

The commission pointed to a letter from the Democratic National Committee claiming that Terry is not a "bona fide Democratic candidate." The DNC argued that Democratic candidates must demonstrate they are "faithful to the interests, welfare and success of the Democratic party" and that they will participate in the nominating convention in "good faith."

"Based on the record before us, we conclude that it was not unreasonable for WMAQ to conclude that Terry had not made a substantial showing that he is a bona fide candidate for Democratic nomination for President in the State of Illinois," the FCC wrote.
The commission also noted that candidates "do not have the right to air ads whenever they want." The ad in question, according to the Christian Science Monitor, the ad featured images of aborted fetuses, and Terry said before the FCC made the ruling that if it was decided against him, he would consider taking them, the NBC affiliate, and the Democratic National Committee to court.
h/t The Hill
Have a tip we should know? tips@mediaite.com
Josh Feldman - Senior Editor