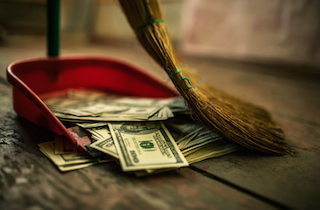 Federal Election Commission chair Ann Ravel told the New York Times Sunday that she has "largely given up hope of reining in abuses in the 2016 presidential campaign."
"The likelihood of the laws being enforced is slim," she said. "I never want to give up, but I'm not under any illusions. People think the F.E.C. is dysfunctional. It's worse than dysfunctional."
This obviously reflects the deluge of spending since the Citizens United decision. But per the Times it is also indicative of the partisan split between the FEC board members, who continually deadlock in 3-3 votes. This leaves the commission ineffective against candidates, parties, and PACs that are rapidly adapting to the post Citizens United-landscape, with a greater blurring of the lines between PACs and campaigns, and candidates like Jeb Bush delaying their FEC filing to prolong the period of coordination with limitless Super PACs.
Not for nothing, but:
Republican members of the commission see no such crisis. They say they are comfortable with how things are working under the structure that gives each party three votes. No action at all, they say, is better than overly aggressive steps that could chill political speech.

"Congress set this place up to gridlock," Lee E. Goodman, a Republican commissioner, said in an interview. "This agency is functioning as Congress intended. The democracy isn't collapsing around us."
Ravel said the Republican members were blocking enforcement of rules against conservative PACs like Karl Rove's Crossroads GPS. "What's really going on, is that the Republican commissioners don't want to enforce the law, except in the most obvious cases," she said. "The rules aren't being followed, and that's destructive to the political process."
The 2016 election is set to be the most expensive in history, with the Koch Brothers promising almost $1 billion in spending alone, and Democratic candidate Hillary Clinton looking to raise over $2 billion.
[h/t New York Times]
[Image via Shutterstock]
——
>> Follow Evan McMurry (@evanmcmurry) on Twitter
Have a tip we should know? tips@mediaite.com