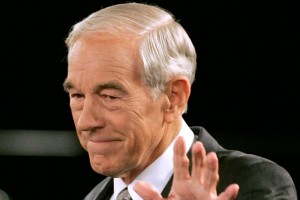 Tonight's CNN Republican Candidate debate (8 p.m. Eastern, hosted by Wolf Blitzer) can only improve on the previous one: the CBS one-hour, Saturday night debacle from Nov. 12. This debate, co-hosted in Washington, D.C., by the Heritage Foundation and American Enterprise Institute, will focus on four main issues — national defense, the economy, international relations, and terrorism issues — and will last for two hours. It's the 11th GOP debate.
Here's what we'll be looking for during the two-hour event:
1. Will Rick Perry show any improvement?
Perry's most famous gaffe in the debates — forgetting the third department he would cut if elected President — got a lot of attention and even brought on calls for him to pull out of the race. But that mistake was forgivable; candidates fill their heads with all kinds of numbers and statistics, and they're worn down from constant travel and stumping, so forgetting something here or there isn't as big a deal as people made it out to be. Where Perry really fails, however, is in his strangely-placed pauses and stream-of-consciousness rambling. He needs to make cleaner statements and get his point out. He's personable and can be really funny, but if he's faltering with the actual speaking part of the debates, he'll lose momentum and get irrelevant pretty quickly.
2. Does anyone really care about Herman Cain's 9-9-9 plan anymore?
Remember 9-9-9? It was from way back, before the sexual harassment allegations bubbled up and dropped Cain down in the polls. But with CNN focusing on the economy, Cain's plan is sure to come up at least once. And it may meet the same attacks as it did before — notably, other candidates pointing out that Cain's plan levies a nine percent federal sales tax on top of whatever state sales taxes people pay. On top of that, in a climate where 91% of the country doesn't approve of Congress, does anyone think that a plan so revolutionary would even pass?
3. Will Wolf Blitzer pay attention to Ron Paul and Jon Hunstman?
A great deal of attention has been paid to Ron Paul being ignored in the debates. Jon Huntsman also made a joke in the CBS debate about his end spot on the stage being "Siberia." The "Ron Paul is ignored" theory hasn't only been repeated after every debate, it's also been somewhat proven through analysis of the numbers. Paul has some really interesting theories on all four major topics, and even if people personally find them unfeasible and crazy, he still speaks on them intelligently and without spewing boring political one-liners that he has practiced for weeks beforehand.
To CNN's credit, Sam Feist, the Executive Producer of the debates and the Washington Bureau chief, told the Assocaited Press today that, "You have to treat all of the candidates the same. If you're going to invite them, you have to treat them the same, particularly with the fluidity of this race."
4. Who will hear the best applause from the bashing of the super committee?
It's a debate in Washington on the eve of the super committee's official failure. Our money is on Newt Gingrich going off on the failed project, and doing so in a fashion that specifically points out shortcomings and how it could have been fixed. We can almost guarantee that he will bring up bills, amendments, names, and historical precedents that only five percent of the viewing audience has heard before. Part of Gingrich's success in the polls is because of his well-researched, smart answers in the debate. Like Paul, he eschews the soundbite-ready pre-planned lines and actually answers questions. He also has impeccable timing and manages to come up with answers that work the crowd into a bit of a frenzy. His only shortcoming? He doesn't take George Costanza's advice (from the Seinfeld episode "The Burning") and leave the room on a high note. He has a bad habit of following up a statement that brings down the house by saying something like, "and let me just add one thing," which tends to slow the momentum just a little bit.
5. How will Michele Bachmann style her hair and nails for the debate?
There's a drinking game here somewhere. Michele Bachmann tends to get these wonderful manicures done on her nails, and, when she makes a point and uses her hands, her French tips come into the shot, and we're treated to a somewhat saucy side to the Minnesota Congresswoman. In the last CBS debate, Bachmann sported her hair in a tightly pulled-back bun, almost looking like she had gotten a pretty serious haircut earlier that day. Say what you will about the woman's politics, but she tends to at least put some thought into her looks for each debate.
Have a tip we should know? [email protected]