Florida Man Continues to Invoke 'Stand Your Ground' and President Bush to Dismiss Murder Case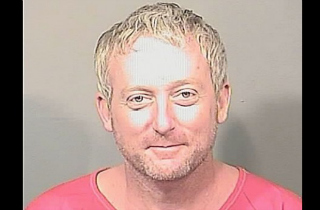 Two years ago we brought you the story of Florida resident William T. Woodward, who after being accused of shooting three men, killing two of them, cited the state's "stand your ground" laws and the "Bush Doctrine" of pre-emptive force as justifications for his actions. Well, this week, his court hearings began.
The 46-year-old Titusville, Fla., resident reportedly snuck up on three of his male neighbors during a Labor Day party and fired rounds at them. Since then, Woodward and his attorneys have deemed the assault a pre-emptive response to "imminent threats" from the neighbors, as they were allegedly harassing Woodward and his family.
WKMG Orlando has more details from Monday's "Stand Your Ground" hearing:
Defense attorney Robert Berry described in great detail Monday morning all the alleged harassment and petty vengeances suffered by his client, William Woodward, 46, including lewd sexual comments aimed at his daughter.

"But that is not why he shot them," Berry said.

Instead, he said Woodward waited until three shooting victims said they were going to "get him, and "end this," before he took action.

Woodward is accused of shooting and killing Gary Lee Hembree and Roger Picior and wounding Bruce Timothy Blake on Sept. 3, 2012.

His attorneys showed hours of home surveillance video to the judge Monday afternoon. They claim it shows Hembree, Picior and their families yelling obscenities and taunting the Woodward family.
While the court decides whether Woodward can use the "stand your ground" defense under Florida law, he faces two charges of first-degree murder and one charge of attempted first-degree murder. The prosecuting attorney obviously takes issue with Woodward's claim of "stand your ground" defense, according to Florida Today:
Prosecutor Gary Beatty stressed that none of the shooting victims were armed and even though he described the behavior of the victims as disgusting, he said it gave the defendant no right to leave his property and go and kill them.

"Why didn't he just call the police?" Beatty asked. "Does the 'stand your ground' defense extend to this? If so, where does it extend?" Beatty asked.
Woodward is an Operation Desert Storm veteran who, according to his family, suffers from post-traumatic stress disorder.
Watch a report on the case below, via WKMG:
— —
Have a tip we should know? tips@mediaite.com