Bernie Goldberg Assesses Media Relations With Obama Administration: 'The Magic Is Gone'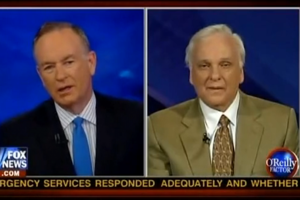 O'Reilly Factor resident media critic Bernie Goldberg noticed something strange this weekend: traditionally "liberal" media outlets are beginning to lash out at other liberals. Take, for example, SNL's skewering of liberal Gloria Allred, or CBS' Bob Schieffer going after David Axelrod this Sunday. Are these incidents a sign of a trend?, asks Bill O'Reilly. No, Goldberg declares, it's not the beginning of a trend, but the end of one: "The slobbering has ended because the magic is gone."
That "magic," he explains, is the charm of the Obama administration that constituted the core of his thesis in his latest book, A Slobbering Love Affair. It was the driving force behind the extreme positive coverage the president seemed to consistently receive in the media, for example:
"On Christmas morning, about a month after Barack Obama was elected president, page 1 of the Washington Post, they did a story about Obama's exercise regimen, and they actually talked about how he had– the sun glistened off of his pectorals and he had a well-toned body because he played basketball. That kind of embarrassing garbage isn't going to happen anymore because, as I said, the magic is gone and he isn't as popular as he once was."
O'Reilly agrees that something has happened to the relationship between the President and the media, but he disagrees that the relationship is definitively broken. "NBC continues to be very active in supporting the president," he counters, "and their two big franchises are down, but not that down." On the other hand, CBS, which "has a vested interest" in defending the president, has attacked him. O'Reilly seems to have trouble reconciling the two behaviors. Goldberg finds it predictable, as "it's not just easier– it's safer now to go after Barack Obama," thus networks will go ahead and take some stabs.
Goldberg seemed ultimately optimistic about President Obama's chances with the media in 2012, concluding that once Republican opposition solidified during a presidential race, the "slobbering" would begin again.
Watch the segment from last night's Factor below:

Have a tip we should know? tips@mediaite.com