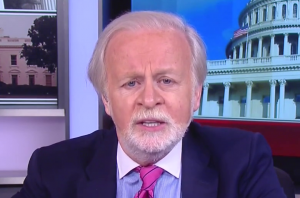 In an interview with MSNBC's Morning Joe, a former top CIA lawyer said Hillary Clinton's decision to move forward and store emails with the names of CIA operatives on them was extremely dangerous.
"As a former CIA counsel, what's most troubling about this email to you– specifically this email– and then if you're troubled by it, the Secretary's use of private email," host Willie Geist asked John Rizzo.
"The most troubling thing Willie is, if the [Trey Gowdy] version is accurate, the true name of a human CIA source being bandied about, really," Rizzo said.
"As Joe knows from his days in Congress, that's the holiest of holies inside the CIA, the true identity of a secret source. Even inside the CIA, in internal e-mails or cables or even conversations, you never mention or talk about the true name of a source. You use a synonym."
"How dangerous is that going over a public server that's held in someone's private home in Chappaqua, New York?" host Joe Scarborough asked.
"It could be literally lethal," Rizzo said. "Who has access to that? Who is trying to hack into it? If this was a foreign-based source living in Libya, let's say, I mean if you get outed as the CIA source over there, you're a dead man. So it couldn't be more serious."
Watch above, via MSNBC.
[h/t Washington Free Beacon]
[Image via screengrab]
——
>>Follow Alex Griswold (@HashtagGriswold) on Twitter
Have a tip we should know? [email protected]