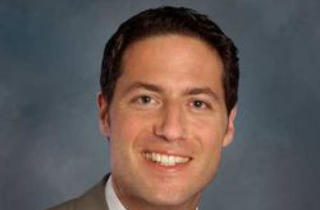 With the clock ticking away for CNN Worldwide to make a final decision on who will succeed outgoing President Jim Walton, former Dick Clark Productions CEO Mark Shapiro has emerged as a candidate for the job, according to insiders who spoke with the Los Angeles Times.
Before heading up Dick Clark Productions, Shapiro was a programming executive at ESPN, and the Times notes that he "would be an unusual choice for the CNN job, given that he does not have a traditional hard news background," but his TV production resumé is formidable and his reputation is one of an innovative, bold if hard-headed executive type.
The Times notes that Shapiro took over running ESPN content in his early 30s and had much success with the sports news programming but his missteps included the hiring of Rush Limbaugh for the network's NFL Sunday pre-game show, a move with famously backfired after the conservative commentator made controversial remarks about media treatment of black football players.
As we've noted here before, former NBCUniversal CEO Jeff Zucker (who is friendly with Shapiro) has consistently been mentioned as the top candidate for the job, but is current contractual attachment to Katie Couric's daytime talk show could prove a setback. Current NBC News President Steve Capus has also been floated as a possible, if a bit odd, replacement for Walton.
Time will tell who gets the job. CNN is expected to make a decision in the next few weeks. Until then, the parlor game continues…
— —
>> Follow Andrew Kirell (@AndrewKirell) on Twitter
Have a tip we should know? tips@mediaite.com