Former New Yorker Reporter Confesses To Plagiarism During Talk He Was Paid $20,000 To Give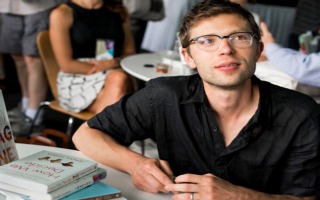 Former science reporter for the New Yorker, Jonah Lehrer, resigned last year amid accusations that he had engaged in plagiarism. On Tuesday, Lehrer delivered a speech at Knight Foundation events' 2013 Media Learning Seminar where he admitted to "plagiarism and fabrications," according to the journalistic watchdog group Poynter. They note that Lehrer was paid $20,000 for the talk in which he discussed his unethical conduct.

RELATED: New Yorker Writer Resigns After Being Caught Fabricating Bob Dylan Quotes For New Book
"I'm the author of a book on creativity that contained several fabricated Bob Dylan quotes," Lehrer said in his talk. "I committed plagiarism on my blog, taking without credit or citation an entire paragraph from the blog of Christian Jarrett."
Lehrer admitted to pride and the tendency to "believe my own excuses" in the Knight Foundation talk. He said he regretted not owning up to the accusations of plagiarism earlier.
"If we are not prepared to deal with our mistakes, if we try to hide them as I did, any error can become a catastrophe," Lehrer added. "If I'm lucky enough to write again than whatever I write will be fact-checked and fully footnoted."
In July, Lehrer left the New Yorker after it became clear that he had plagiarized his own work in his blog posts and had fabricated quotes in a book.
Watch the video of Lehrer's talk below via Knight Foundation:
h/t Poynter
> >Follow Noah Rothman (@NoahCRothman) on Twitter
Have a tip we should know? tips@mediaite.com