Former White Supremacist: There's Now a '24-Hour Hate Buffet' on the Internet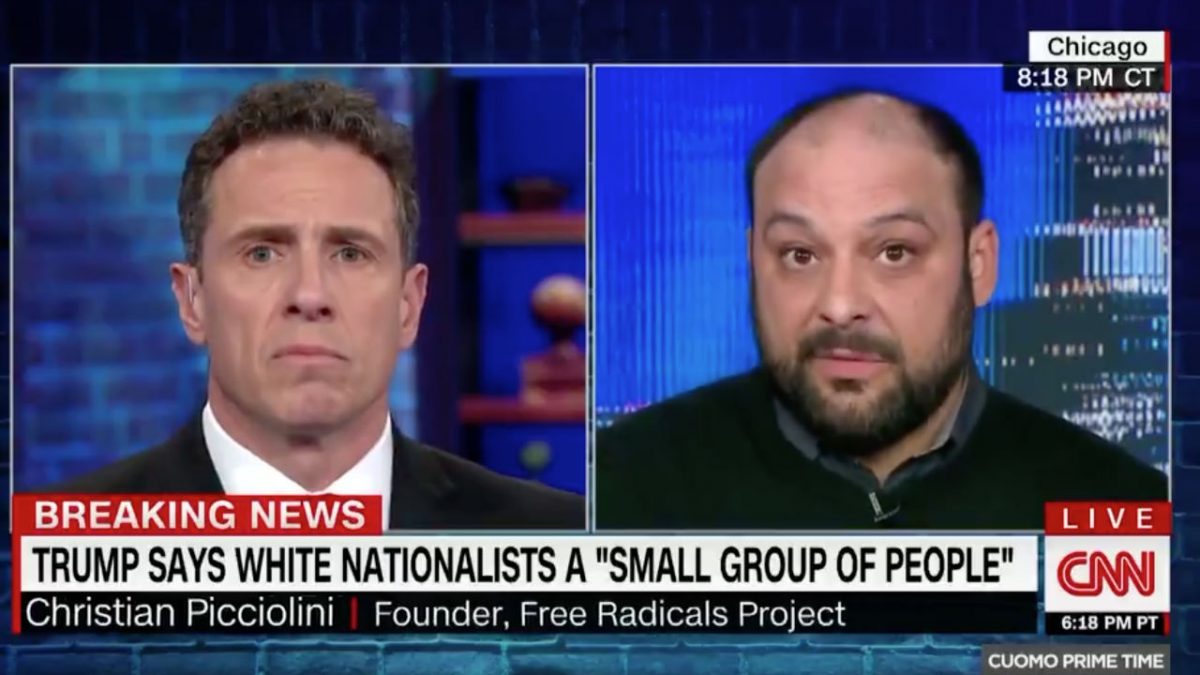 Former white supremacist Chrisian Picciolini spoke with CNN's Chris Cuomo tonight after the New Zealand shooting about the rise in hate and how it spreads online.
Picciolini talked about he was fed a false narrative that indoctrinated him when he was vulnerable, and how he eventually got out after interactions with "people I thought I hated."
A "24 hour hate buffet" is now available online where vulnerable people "can feast all night long," says former white supremacist Christian Picciolini on how technology has aided the rise of hate. https://t.co/8qqu1uQdUh pic.twitter.com/lQB24tdVpg

— Cuomo Prime Time (@CuomoPrimeTime) March 16, 2019
At one point Cuomo asked Picciolini about what attracts white nationalists to President Donald Trump, who said today he doesn't believe there's a rising trend of white nationalism.
Picciolini said maybe just Trump "truly believes it" and doesn't see that a portion of his fans do hold those views.
As Cuomo noted the "mouthiness" of people on the fringes in recent years, Picciolini said the internet is a serious problem because "what's happening on the internet is essentially a 24-hour hate buffet" where people can "feast all night long" on this stuff.
You can watch above, via CNN.
[image via screengrab]
Have a tip we should know? [email protected]
Josh Feldman - Senior Editor