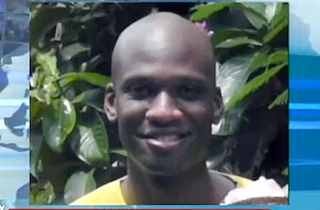 Fox News learned Tuesday afternoon that Navy Yard shooter Aaron Alexis was arrested and demoted in 2008 for disorderly behavior, another in an emerging series of prior arrests and violent incidents from Alexis' past.
The incident occurred while he was working at a unit at the Naval Air Station in Atlanta. He was arrested for disorderly conduct and while in jail he missed work, receiving a reduction in rank from E3 to E2 and forfeiting half of two months' pay as a punishment. According to Fox, the docked wages greatly angered Alexis, who won an appeal and received back pay from the Navy at the end of the year. The arrest was removed from his record.
It is not clear at this time what "disorderly behavior" specifically led to his the arrest.
RELATED: Friends Describe Navy Yard Gunman as 'Very Polite' Buddhist Who Loved to Meditate
These details are in addition to run-ins Alexis had with the law, including an incident in which he shot through his ceiling into a neighbors' apartment, and shot out the tires of a construction worker's car, reportedly in anger over the parking situation around his house. Alexis also has a history of mental illness.
Alexis shot his way into the Navy Yard in Washington D.C. on Monday morning, killing a dozen people before eventually being shot and killed by authorities. His motive remains unknown.
Watch the full clip below, via Fox News:
[Image via screengrab]
——
>> Follow Evan McMurry (@evanmcmurry) on Twitter
Have a tip we should know? tips@mediaite.com