Fox Business Network Breaks Even, And Breaks New Ground In Ratings As Markets Make Big News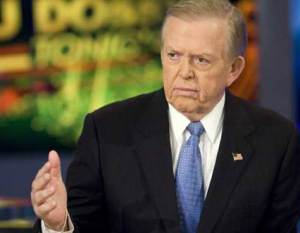 News Corp. chairman and CEO Rupert Murdoch wants you to know his Fox Business Network's not losing money anymore. On an earnings call Wednesday, Murdoch described the four-year old business channel as reaching "cash break even" status–not losing money, but not making money either. At the time of FBN's 2007 launch, the network projected breaking even within five years, so executives see the milestone as a victory even as CNBC continues to dominate the cable business news niche. "Fox Business has made great strides," News Corp. president Chase Carey said on the earnings call.
Many observers inside and outside News Corp. have noted that as market woes have brought intense interest in business news, CNBC and FBN have seen ratings jumps–but as The Los Angeles Times reports, Fox has jumped a bit higher:
Fox Business has posted huge — in many cases record — percentage increases in ratings over the last week. The gains have been bigger than those experienced by CNBC, which is not surprising given that Fox Business is in only 58 million homes while CNBC is in north of 90 million homes.

From Thursday through Tuesday, the daytime audience (9:30 a.m. to 4 p.m.) for Fox Business grew 256% to 128,000 viewers, from 36,000 viewers for the same period last year. From 4 p.m. to 8 p.m, Fox's audience was up 162% to 131,000 viewers from 50,000 a year earlier.
A particular standout is Lou Dobbs, whose Lou Dobbs Tonight beat CNBC's The Kudlow Report by 45% among viewers 25-54 last Thursday. As Murdoch told investors, "the ratings are in fact improving. Certain times of the day we are head-to-head with CNBC and we are beating them. We do need more distribution, that's true."
Have a tip we should know? tips@mediaite.com