Fox's Roger Ailes Sends Memo to Staff Explaining Shep's New Role, and Breaking News Operation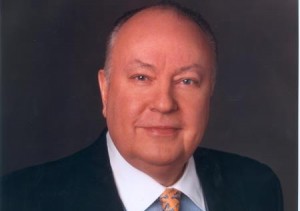 On Thursday, Fox News CEO Roger Ailes sent an internal memo to the network's staff explaining veteran anchor Shepard Smith's new role heading up the network's breaking news division centered around the "Fox News Deck."
As we reported last month, Smith vacated the 7 p.m. anchor chair (while maintaining his 3 p.m. slot) to become the lead editor of a new breaking news division at Fox. Utilizing his own staff on the newly-created "Deck," Smith will jump into broadcasts to deliver breaking news throughout the day.
"We'll be able to vet information for our audience at a speed unseen before," Smith told Mediaite last month. "Instead of the producers and writers of each show digging for breaking information, we will have a team dedicated to breaking news throughout the day."
Ailes' full memo further explains the Ailes' System, his expectations and vision for the Fox News Deck. Read below, as obtained by Business Insider:
As we approach our 17th anniversary at FOX News, we are beginning to dramatically change the way news is presented to the public. This has been a vision of mine for several years. I always felt that the most powerful means of communications (video) was restricted to a tape mark, a teleprompter, a talent reading and a control room. That should not be true today.

The NEWS DECK STUDIO which I envisioned has been pretty much completed and Monday starting with Shep's 3pm program, news will be integrated throughout the evening. Shep and I are both excited about this new approach. Control of the program will be split between the studio and an off-camera control room. The producer's function and director's function will change somewhat.

The talent will be more like an NFL quarterback with the ability to call audibles when he sees openings. We will move seamlessly between the teleprompter and storytelling, and the public will have an opportunity to see how the news is being put together and how the programs are built. This will be more organic in terms of the feed sources including video, all digital, and even social media.

I expect there to be a few mistakes along the way because this is a high wire act without a net going live to the public. Any mistakes, however, will not justify changing the need for a special talent presenting the news and using the most updated technology to inform our public.

I know everyone has worked hard to get ready for the October 7th launch. I expect the innovations I've envisioned to be a cutting edge news presentation and I have confidence in all of you to deliver it. If something goes wrong, don't be afraid to let the audience in on what you're doing and why you're doing it. Don't apologize for trying to speed up how, when, and where people get their news. Do your best. Thank you for everything you've done so far.
[h/t Business Insider]
— —
>> Follow Andrew Kirell (@AndrewKirell) on Twitter
Editor's note: This post has been edited since its original posting – Jon Nicosia, Mgr. Editor
Have a tip we should know? tips@mediaite.com