Fox 'Comedian' Crowder Apologizes to Hannity; Fox Source Says 'He Was Never That Funny'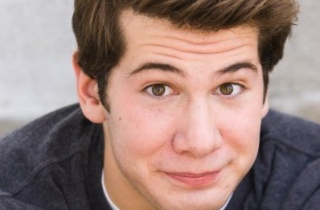 On Monday afternoon we brought you video of Fox News contributor Steven Crowder complaining about his career prospects and ripping into Sean Hannity for getting "bulldozed" by liberal guests like Anthony Weiner and Michael Moore. On Tuesday afternoon, the self-described conservative "comedian" Crowder issued an apology to Hannity via his Facebook page.

Full apology below:
So some comments that I'd recently made regarding Sean Hannity have surfaced online and need to be addressed. Let me first start this by apologizing to Sean, who has been nothing but a stand-up friend and supporter of mine. As I stated multiple times in the interview, I have the utmost respect for Sean as a person, father and husband. I DID however criticize some of his methods in addressing specific liberal guests that appear on his show (namely Michael Moore and Anthony Weiner). It's true, I spoke somewhat out of anger, because I do hate to see good people like Sean Hannity get bullied and disrespected by such deplorable people on a semi-regular basis. I get frustrated, because it's like watching a brother get bullied by the highschool punk. Too often, Conservatives feel the need to play by rules which put them into a submissive position, allowing themselves to lose an argument before it begins. As somebody who believes that the best defense is a strong offense, It can be frustrating to watch. My approach and wording came across as much more incendiary than it was ever intended to be, and for that I'd like to formally apologize to the good, hard-working Sean Hannity supporters across this country, as well as the gentleman himself. He's a good man who deserves all of our admiration and respect…. much more respect than was given to him by the likes of Weiner or Moore.
While his note addresses the remarks about Hannity, Crowder conspicuously glossed over the comments he made about Fox News, their contract negotiation process, and their treatment of "young contributors" like himself and, he assumed, Katie Pavlich.
According to an unnamed senior-level source at Fox, however, Crowder was recently dropped from the Fox contributor rotation for undisclosed reasons. And his comments this week came as no surprise:
Fox hired Crowder four years ago and gave him a lot of visibility. But the problem was that he was never that funny, and, in addition, he crossed the line more than a few times. So we let him go. It happens. This is a business. But now, sadly, on his way out the door, Crowder is proving his true colors, by being disloyal to the folks who took a chance on him and had him on the payroll for so long. The attack on Hannity only further underscores the wisdom of our decision to part company with him.
— —
>> Follow Andrew Kirell (@AndrewKirell) on Twitter
Have a tip we should know? tips@mediaite.com