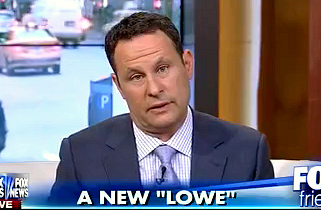 Fox & Friends made some interesting coverage choices yesterday on the shooting death of Walter Scott, including bringing on a legal expert who mused that planting evidence used to be "standard operating procedure."
But the shooting was at least covered, twice during Fox & Friend's A block. On Thursday, however, the morning show skipped the story entirely, save for three brief updates from news anchor Heather Nauert. The updates each lasted about twenty seconds, for a total of one minute of coverage out of three hours.
For contrast, the shooting and its aftermath was CNN's lead story for the six, seven, and eight o'clock hours on New Day, with each segment lasting at least ten minutes, and featuring interviews with the NAACP and discussions on police body cameras and protesters' response to the police department's handling of the case. Host Chris Cuomo even quizzed presidential hopeful Ben Carson on possible legislative remedies.
Meanwhile Morning Joe devoted half of its seven o'clock hour to a detailed discussion of the incident, including an interview with Feiden Santana, who filmed the video that catalyzed the murder charge against the officer, and who told the roundtable that the officers did not attempt to resuscitate Scott, contrary to what the arresting officer claimed.
Fox & Friends hardly had a packed show. The hosts twice covered a dispute over Rob Lowe's DirecTV ads, both segments lasting several minutes apiece. They interviewed the teenager who was denied prize money by ESPN. They covered the photo of the Ecuadorian president standing next to a child wearing an "I'm With Stupid" t-shirt.
For a somewhat ironic twist, F&F found time for a segment on letters sent to Mumia Abu-Jamal, on death row for more than three decades for shooting a police officer in 1981. That's more time spent on a black man who shot a police officer 34 years ago than a police officer who shot a black man this weekend.
[Image via screengrab]
——
>> Follow Evan McMurry (@evanmcmurry) on Twitter
Have a tip we should know? tips@mediaite.com