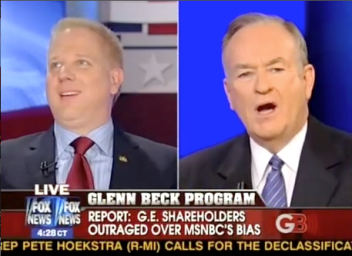 If you're a regular reader of this site, or even an occasional reader, you probably know that Fox News is by far the most-watched cable news network.
But now let's put some perspective on it – here are some statistics from September and the entire third quarter that will confirm what you likely already know – Fox News is dominating the ratings.
September was FNC's top-rated month in 2009 in total day, for total viewers and the A25-54 demographic. But beyond that, Fox News had the top 13 cable news programs in total viewers for the month. That was the first time this happened since former Pres. George W. Bush was getting re-elected – November 2004. For those counting at home, Bill O'Reilly was #1, Sean Hannity #2, Glenn Beck #3…and CNN's Larry King #14.
Here's a chart about September ratings.
Now that we know September – what about the third quarter of '09 (which just ended)? Another question: Fox News – great network or the greatest network? (Colbert reference, of course.)
Here are some bullet points:
• FNC beat CNN and MSNBC combined in total viewers and the 25-54 demographic in both total day and prime time.
• FNC was the only cable news network of the three to post audience gains across the board when compared to the 2008. CNN and MSNBC were down big in the demo.
• FNC ranked 3rd in prime time total viewers among all basic cable networks, behind only ESPN and USA Network, with CNN and MSNBC at 20th and 25th.
• FNC had the top 10 programs in cable news for the 3Q09 based on total viewership. The O'Reilly Factor was #1 for 106 consecutive months and led all programs with 3,295,000 viewers (12% increase over the same quarter last year).
• In the key 25-54 demographic, CNN plummeted 39% in prime time, averaging 287,000 viewers, and MSNBC dropped 21%, with 271,000 viewers.
• In total day, CNN was down 27% in the demo and MSNBC was down 25%.
• In total viewers, CNN was down 30% in prime time and MSNBC was down 10%, and in total day, CNN dropped 15%, while MSNBC dropped 17%.
Here's a chart about 3Q.
In summary, Fox News is up, competition is down (and now they'll add at least one more viewer from New York). This whole Obama presidency thing is working out for the FNCers…
—–
» Follow Steve Krakauer on Twitter
Have a tip we should know? tips@mediaite.com