Fox News Fires Back At Glenn Beck Saying He Left TV To Save His Soul: 'He Was Trying To Save His Ass'
Fox Fires Back At Glenn Beck Saying He Left TV To Save His Soul: 'He Was Trying To Save His Ass'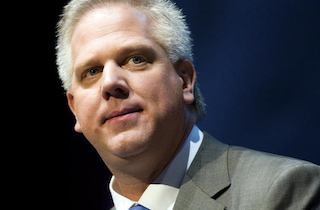 During a recent appearance at NYU's Stern School of Business, Glenn Beck spoke about how he left the world of cable news in order to save his soul. The remark quickly drew a response from Fox News, his former employer. It wasn't his soul he was trying to save, the spokesperson fired back. "He was trying to save his ass."
"If you stay in it too long, you become Norma Desmond," Beck said at NYU, where he accepted a Disruptive Innovation Award from the Tribeca Film Festival on Friday. "I remember feeling, 'If you do not leave now, you won't leave with your soul intact.'"
Beck further recalled his conversation with Fox News chairman Roger Ailes, as he was on his way out. Per Forbes:
"At the end, when we were leaving, it was a long process," he said. "Roger said to me, 'You're not going to leave.' And I said, 'I am.' And he said, 'Nobody does,' meaning leave television….And I said, 'I'm fortunate because I haven't been in it that long.' I knew what this big, huge Fox empire brought to the table, and I had to leave before I became too enamored of that."
A Fox News spokesperson responded to Beck's comment, via email to POLITICO's Mike Allen:
"Glenn Beck wasn't trying to save his soul, he was trying to save his ass. Advertisers fled his show and even Glenn knows what that means in our industry. Yet, we still tried to give him a soft landing. Guess no good deed goes unpunished."
No sugar-coating there.
(h/t POLITICO)
Have a tip we should know? [email protected]