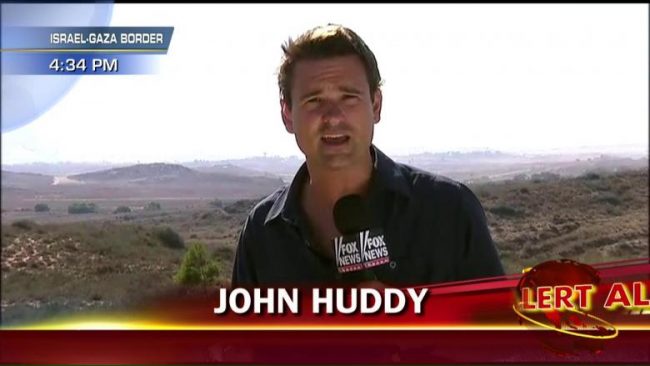 Fox News has parted ways with Jerusalem-based correspondent John Huddy. The timing of this news coming out is sure to raise eyebrows as it has nearly immediately followed a shocking  interview that his sister Juliet Huddy had with Megyn Kelly today.
Ms. Huddy appeared on the Today show to discuss her settled sexual harassment allegations against former Fox News anchor, Bill O'Reilly,  a story that has led to numerous accusations leveled by O'Reilly, Kelly's husband and Fox News. Not a pretty story by any stretch.
When asked about Huddy's departure, a Fox News spokesperson told Mediaite that "Following a thorough investigation into a physical altercation earlier this month, FOX News made the decision to sever ties with Jerusalem-based correspondent John Huddy. The network's investigation concluded last week, and due to observation of the Sabbath on Friday, terminated Huddy's employment this morning."
Mediaite is looking into any reports of Huddy's alleged physical altercation and will update accordingly if more reports are forthcoming.
[image via screencap]
Have a tip we should know? [email protected]