Fox News Host Clashes With The Five Over Whether All 2020 Democrats are Socialists
Fox News' Juan Williams battled his co-hosts on The Five over whether the 2020 Democrats are socialists.
"To get back to the top of this segment, when we were talking about socialism, I just find it so striking when they say the Democrats are all socialists," Williams said Tuesday.
Williams was referring to Greg Gutfeld's opening monologue, which used a Trump campaign staffer's quote that the 2020 field of Democrats is a "socialist organism with 22 heads" as its chyron.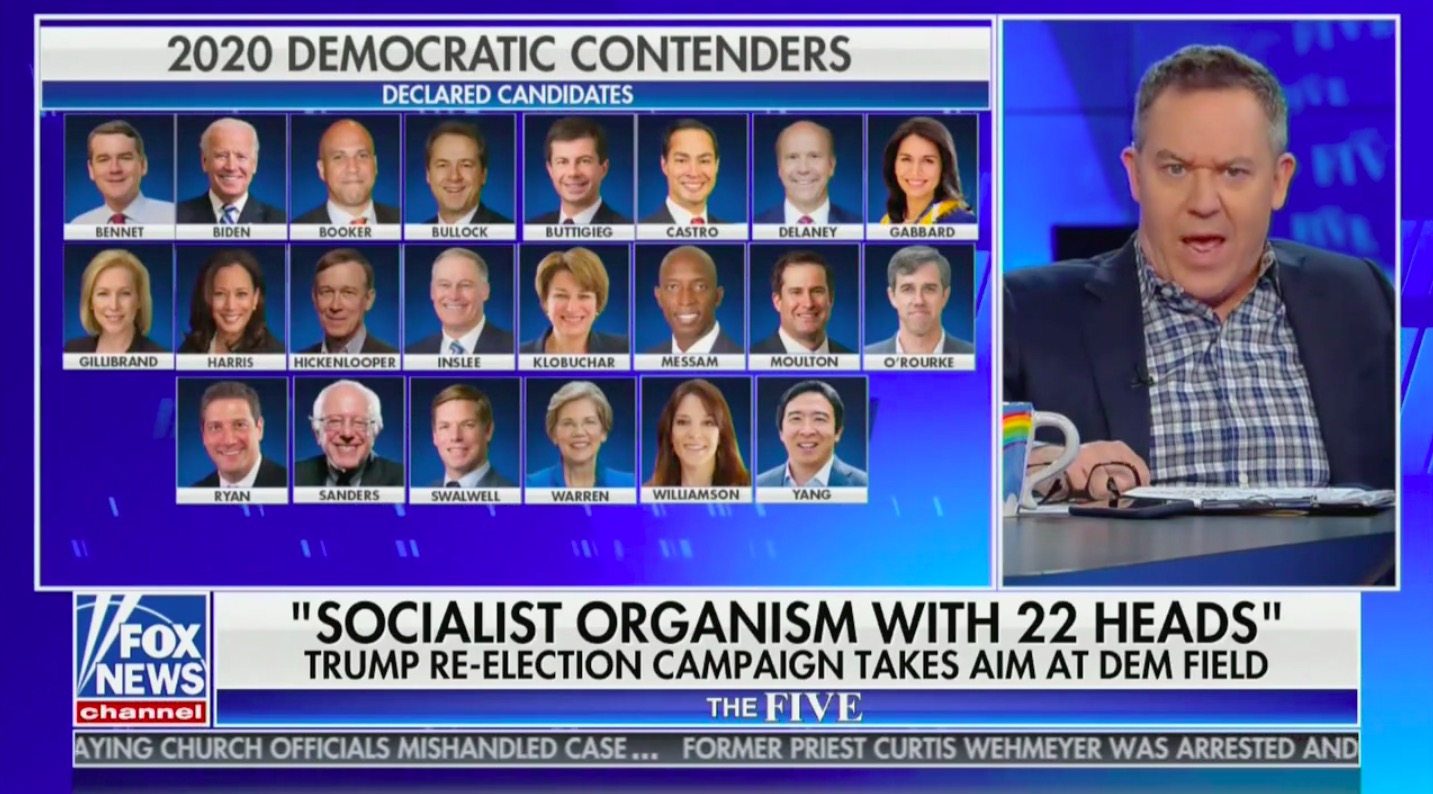 "I'm thinking, really? Who? Are you saying Kamala Harris is a socialist?" Williams asked.
"She did say that she wants to destroy private health insurance, Juan," Jesse Watters replied.
"It's not socialist to say that we want to talk about how to deliver quality health care to more Americans," Williams said.
"To illegal immigrants," Gutfeld said.
"Pete Buttigieg is not a socialist, Joe Biden is not a socialist," Williams continued.
"Some of their policies are socialist," Watters said.
"What is the deal in politics?" Dana Perino asked. "You try to define your opponent early. Democrats have tried to define President Trump from the very beginning. The Trump campaign just happens to be doing that now to the Democrats and they left themselves open for this criticism."
"But it's not true!" Williams protested.
"When did that matter," Gutfeld replied.
Watch above, via Fox News.
Have a tip we should know? tips@mediaite.com
Aidan McLaughlin - Editor in Chief