Fox News Anchor Shep Smith Touts His Show's Strength: 'We're An Oasis Of No-Opinion People'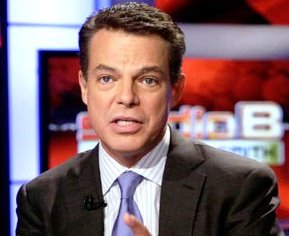 Upon the mention of Fox News, the likes of Bill O'Reilly and Sean Hannity come to mind — the primetime anchors who have made their name with right-leaning, outspoken commentary through their shows. During the network's daytime shows, however, the picture isn't exactly the same. So says Shepard Smith, who touted his show Fox Report as an "oasis of no-opinion people" in a recent interview.
That Smith's primetime counterparts receive significantly more attention doesn't bother him, he told the Orlando Sentinel, because that comes with the territory of what they do.
"When you're doing opinion and spout with rhetorical flourishes whatever your take is, you get noticed a lot. I'm trying to get the news noticed," he said. "If we can present the day's events to get you to Google and learn more, we've done a service."
Smith isn't in for the commentary and dramatics. "We're an oasis of no-opinion people. I like it that way. I hope it never changes," he asserted. "If we're able to encapsulate the day and give you a sense of what happened, we've done our job."
Elsewhere, he also responded to his cable news colleague Rachel Maddow, who recently lauded Smith's ability to both appear as a human being and a "V.O.G. authority" on TV, balancing the two "better than anyone else."
"Any time someone is saying something nice, I appreciate it," Smith replied. "Her politics and my boss' politics are not similar, but there's mutual respect. She's smart and a great communicator. I like her. She's very nice."
Read the full interview here.
Have a tip we should know? tips@mediaite.com