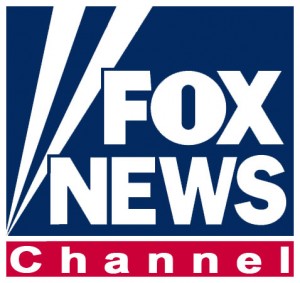 While we pay a lot of attention to the ongoing battle for the number two spot in the cable news rankings, the indisputable heavyweight champ is the one that just celebrated it's 15th anniversary in grand fashion. Despite some rather significant transitions in their team of on-air talent — Glenn Beck's departure and Megyn Kelly's return from maternity lead — Fox News had a remarkable third quarter in ratings.
Covering cable new ratings is a tricky wicket. As we've stated many times before, the more trends in viewers (who is moving up and down) seems a far more compelling narrative than who is simply attracting the most viewers. Part of the reason why trending viewer is more interesting is that for nearly the last decade, there has been one "winner" of "most viewers" title: Fox News. So the fact that they are getting the best ratings isn't necessarily news anymore, but the fact that they've been so dominant for so long is actually noteworthy.
RELATED: NY Times Buries The Lede: Anderson Cooper's Ratings Surge At 8PM
Some specifics: FNC has been the most-watched news channel for 39 consecutive quarters in total viewers for both Total Day and Primetime since 1Q'02. Fox News also secured the top 12 cable news programs in total viewers and nine out of the top 10 programs in the 25-54 demo. Perhaps most stunning, in both primetime and total day, Fox News beat CNN and MSNBC combined in total viewers.26, CNN was #29 and HLN was #30. During total day, FNC was the seventh most-watched cable network, meanwhile CNN was #27, HLN was #29 and MSNBC was #32
The third quarter also saw a number of programming highlights for Fox News. To wit, Shepard Smith's nightly newscast, The Fox Report, wass the #5 ranked program in all of cable news with both P2+ and 25-54. Red Eye, the late night 3am chat fest program, led by Greg Gutfeld, had its highest quarter EVER in 3Q'11 with both P2+ and 25-54. The 3AM program beats key shows on other networks including John King USA on CNN at 7PM. And finally Fox and Friends continued to post year-to-year growth (up 9% in 25-54; up 4% in P2+) while beating MSNBC's Morning Joe and CNN's American Morning combined in both P2+ and 25-54. (American Morning is down 7% in P2+ and down 3% in 25-54).
Q3'11 RATINGS (Nielsen Data)
PRIMETIME:
FNC: 1,894,000 in viewers (440,000 in 25-54)
MSNBC: 756,000 in viewers (244,000 in 25-54)
CNN: 676,000 in viewers (221,000 in 25-54)
HLN: 669,000 in viewers (189,000 in 25-54)
TOTAL DAY:
FNC: 1,077,000 in viewers (280,000 in 25-54)
CNN: 475,000 in viewers (158,000 in 25-54)
HLN: 450,000 in viewers (149,000 in 25-54)
MSNBC: 428,000 in viewers (149,000 in 25-54)
Have a tip we should know? [email protected]