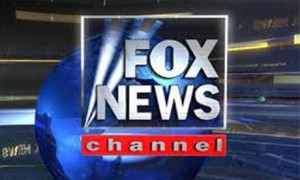 Fox News released the lineup for its Republican debate this Thursday night — the seventh debate this election cycle.
As before, the network is dividing the debate into a primetime mainstage show for candidates leading in the polls, and an earlier so-called "undercard" debate for the rest.
Qualifying for the main event (airing at 9 p.m. ET) were Donald Trump, Texas Sen. Ted Cruz, Florida Sen. Marco Rubio, Dr. Ben Carson, New Jersey Gov. Chris Christie, former Florida Gov. Jeb Bush, Ohio Gov. John Kasich, and Kentucky Sen. Rand Paul.
The earlier debate (airing at 7 p.m. ET) will include former Hewlett-Packard CEO Carly Fiorina, former Arkansas Gov. Mike Huckabee, former Pennsylvania Sen. Rick Santorum, and former Virginia Gov. Jim Gilmore.
To qualify for the primetime debate, candidates needed to be either in the top six in an average of the five most recent national polls, or in the top five in an average of the five most recent Iowa or New Hampshire polls, according to Fox News. Since the last debate, Paul made the jump from the undercard; the senator from Kentucky did not make the mainstage cut for the Jan. 14 debate, and opted to sit out rather than attend.
In order to receive a spot at the early debate, candidates needed to receive a minimum of 1% support in at least one of the most recent national polls. It was not immediately clear in which national poll Gilmore had polled 1% or higher. The RealClearPolitics poll average does not even include him among the GOP candidates. This debate will be the first time the low-polling Gilmore has been invited to any Republican debates since the first debate in August.
——
Follow Sam Reisman on Twitter
Have a tip we should know? tips@mediaite.com