Fox News Tells Hosts to Stop Citing Unscientific Polls Showing Trump Won Debate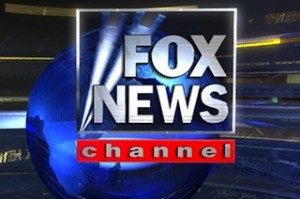 In a memo Tuesday, Fox News vice president of public-opinion research Dana Blanton reminded the network's talent that online post-debates polls were unscientific and should not be cited in their reporting.
"As most of the publications themselves clearly state, the sample obviously can't be representative of the electorate because they only reflect the views of those Internet users who have chosen to participate," said the memo, obtained by Business Insider. Blanton noted that campaigns and supporters often directed people towards such polls in order to skew the results.
"News networks and other organizations go to great effort and rigor to conduct scientific polls — for good reason," Blanton continued. "They know quick vote items posted on the web are nonsense, not true measures of public opinion."
The memo comes amid a PR blitz by the Donald Trump campaign to reframe his Monday debate performance as a win. Online post-debate polls from websites like the Drudge Report showed Trump winning by wide margins, while scientific polls showed that voters thought Hillary Clinton trounced Trump.
At least some Fox News hosts cited the unscientific polls showing Trump winning, rather than the scientific polls showing the opposite. Trump even specifically thanked the hosts of Fox & Friends for doing so.
Every on-line poll, Time Magazine, Drudge etc., has me winning the debate. Thank you to Fox & Friends for so reporting!

— Donald J. Trump (@realDonaldTrump) September 28, 2016
— —
UPDATE – 01:17 pm: A Fox News spokesperson noted that Hannity and Kilmeade, two hosts that cited the polls are on the opinion side of Fox News.
[Image via screengrab]
—
>>Follow Alex Griswold (@HashtagGriswold) on Twitter
Have a tip we should know? tips@mediaite.com