Fox News: The Christmas Tree Tax Will 'Grinch' Fifteen Cents Out Of Your Pocket This Year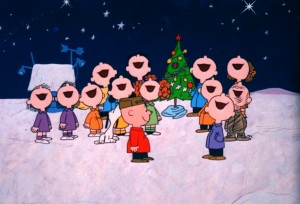 You probably didn't even know this was a "thing," but, on Tuesday, the government announced that all fresh Christmas trees coming from farms that produce 500 trees or more would be subject to a 15-cent fee. The money — expected to be in the $2 million neighborhood — will go towards the marketing of…fresh Christmas trees. The U.S. Department of Agriculture will handle the funds in hopes of improving the perception of the trees through advertising campaigns and various related promotions. In other words, your balsam fir is about to get the "got milk" treatment.
Why the need for the fee (which will be paid by the growers, and some are referring to as a tax)? According to McClatchy/Tribune News Services:
Fresh-tree sales declined from 37 million in 1991 to 31 million in 2007, according to the USDA. Artificial tree sales, meanwhile, nearly doubled, to 17.4 million, from 2003 to 2007.

Nationwide, there are about 12,000 commercial Christmas tree farms, with production particularly heavy in North Carolina and Pennsylvania.
The Christmas Tree Tax, not surprisingly, has split the left and right on this issue. David S. Addington of The Heritage Foundation feels that it's disingenuous to not call it a tax (the administration is painting it as a fee collected for a general fund towards promotion). He also believes that the timing is less than stellar. "The economy is barely growing and nine percent of the American people have no jobs," Addington writes. "Is a new tax on Christmas trees the best President Obama can do?" The Gateway Pundit's Jim Hoft simply stated that "Barack Obama hates Christians."
Jeremy Holden of Media Matters, however, explains that this fee was in the works as far back as 2008, before Obama was elected. And it was generated by growers. "Far from a tax initiated by the Obama administration," Holden says, "the proposal to create an assessment on tree growers to fund a research and promotion program through the USDA was begun by the industry during the Bush administration."
Awesome, right? There's little chance that your tree this year will cost $35.15, so it's doubtful the tax/fee/rule/whatever will be passed onto the consumer — it would likely make for an awkward transaction if that was the case. But it will likely be a fun hot-button issue at least for the rest of the day, as we wait for more Herman Cain accusers to pop up and appear on shows.
Enjoy the clip below, courtesy of FOX News:
Have a tip we should know? tips@mediaite.com