Fox Tops Broadcast and Cable News in Inauguration Ratings; CNN Posts Strong Primetime Numbers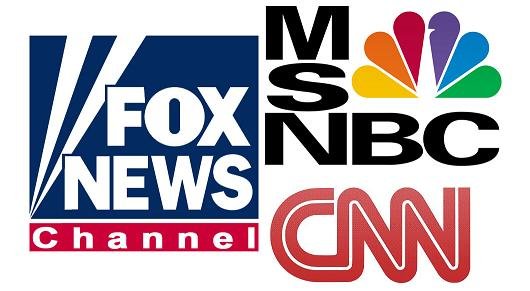 Friday was Inauguration Day and therefore a huge day for broadcast and cable news coverage. And the undisputed winner of the ratings battle for the day was Fox News.
During the peak coverage block of 11 AM to 4 PM ET, Fox News averaged 8.77 million viewers and 2.19 million in the key 25-54 demographic. The cable news network pulled in nearly three million more than the runner-up NBC, who drew 5.90 million viewers and 2.02 million in the 25-54 demo. ABC and CBS finished third and fourth, with 4.90 million and 4.65 million viewers respectively.
As for the other cable news channels, CNN nabbed and audience 2.61 million and 942,000 in the demo in that time block. They nearly doubled up MSNBC who brought in 1.38 million and 309,000 in the demographic.
During the the Oath and Inaugural Address, Fox really dominated. The channel drew 11.77 million during that timeframe and 2.99 million in the demo. CNN, meanwhile, attracted 3.38 million viewers and 1.21 million in the 25-54 age range. MSNBC was at 1.49 million and 315,000 demo viewers.
In primetime coverage, which featured the inaugural balls, Fox News pulled in 6.96 million total viewers and 1.77 million in the 25-54 demographic. CNN enticed 4.53 million total people to watch and 1.39 million in the demo. MSNBC drew a total audience of 1.62 million and 395,000 in the key demographic.
As for the business channels, Fox Business topped CNBC in the 11 AM – 4 PM block. FBN pulled in a total of 536,000 viewers and 104,000 in the 25-54 age group compared to CNBC's 314,000 total viewers and 91,000 in the demo.
[image via Fox News/CNN/MSNBC]
–
Follow Justin Baragona on Twitter: @justinbaragona
Have a tip we should know? tips@mediaite.com