Fox's Brand at Three-Year Low with Republicans Despite Recent Ratings Triumphs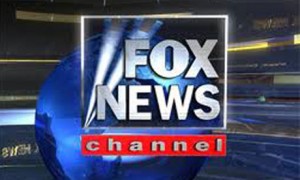 In the past six months Fox News has boasted some the highest ratings in its near-20-year history, including airing its two most viewed telecasts ever, but its standing upon Republican viewers has hit a three-year low, according to YouGov BrandIndex, which measures the positive or negative perception of a brand among the public.
"By mid February," according to YouGov, Fox's "perception by Republican adults 18 and over had reached its lowest point in more than three years, and has declined by approximately 50% since January of this year."
It is perhaps no coincidence that the downward trend in Republican esteem coincides with a highly dramatic election cycle that has seen the rise of Donald Trump, the GOP frontrunner who has polarized Republican voters, and relentlessly needled both Fox and the party establishment.
Trump's dramatic style has garnered him mountains of free media publicity, and no doubt is partially responsible for the blockbuster ratings of the first GOP debate, which aired on Fox in August, setting a record for the most-viewed telecast in the network's history. The second-most-viewed was Fox's second GOP debate, which Trump sat out.
Both anti- and pro-Trump Republicans are apt to have lost some partiality for Fox: the anti camp because the network awards his antics with free publicity, the pro faction because Trump has constantly blasted the network and its anchor Megyn Kelly for not demonstrating sufficient fairness or respect to him. That 50-percent downturn since January corresponds to the period of the most antagonistic feuding between Fox and The Donald.
Regardless of Republicans' discontent, Fox — and Trump — appear to be winning.
Have a tip we should know? tips@mediaite.com