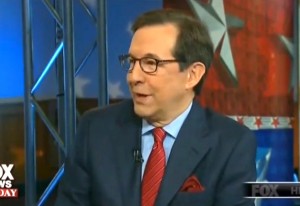 How badly was Marco Rubio hurt by his performance at Saturday night's Republican presidential debate? We won't know the answer to that until Tuesday night's New Hampshire primary results are in, but if the media narrative means anything, Rubio might need some extensive treatment for the burns he received at the hands of New Jersey Governor Chris Christie. On Sunday's Fox News Sunday, host Chris Wallace led off his interview of Christie by asking him about the beating he put on Rubio, and offered a dismal assessment of Rubio along the way:
Wallace: You showed, and you have been a long time prosecutor, you showed how skilled you are at that as Rubio seemed almost to unravel like a witness under cross-examination, personally, on that stage. How did you feel?

Christie: I felt justified. Because I've been saying this for a long time. I don't think that people have been really listening. But the fact is there were a lot of people watching and listening last night. It's not about Marco Rubio. It's about our country.
Despite that head-fake at something like graciousness, Christie nonetheless continued to dance all over Rubio in the end zone. As Wallace noted later in the interview, though, just because Christie took Rubio down doesn't necessarily make him the better choice.
By the end of the interview, Christie was feeling so good, he even joked to Wallace that he should take over the show and interview Jeb Bush. An amused Wallace closed Christie out with a little dose of reality:
Wallace: Governor Christie, thank you.

Christie: Great to you have on, Chris.

Wallace: did you say great to have you?

Christie: Yeah, I've pretty much taken over the show. It's over, buddy.

Wallace: Really?

Christie: I'll take the rest of the day. Let me interview Bush. I'd love to.

Wallace: I'm sure you would. Thanks for coming by. Wow. Boy. That was a good night, but not that good.
Rubio will almost surely feel the sting of Saturday night's performance, but it remains to be seen if Christie can derive any benefit from it in a state where he must perform well in order to revive his campaign.
This is an opinion piece. The views expressed in this article are those of just the author.