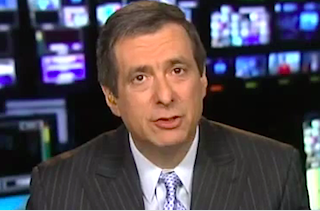 Over the past week, nearly every major Republican candidate has been confronted with the same question: Would you attend the same-sex wedding of a loved one? In a new online video for Fox News, MediaBuzz host Howard Kurtz suggested that it was conservative radio host Hugh Hewitt who started this trend, but actually it was Fusion's Jorge Ramos, who posed the question to Sen. Marco Rubio (R-FL) last Wednesday night and got an affirmative answer.
It was only after that interview that Hewitt asked the same question to Ted Cruz and Rick Santorum. While Cruz evaded the question, Santorum said definitively, "I would not."
A couple of days later, potential candidate Gov. John Kasich (R-OH) told CNN he would attend a same-sex wedding, adding, "Just because you're opposed to something doesn't mean you don't care about your friends, other human beings."
Because conservative hosts like Hewitt are bringing up this issue so early in the race, Kurtz argued that it does not fall into the category of liberal "gotcha" questions that Republican candidates are often eager to denounce. And the smart candidates, at least, know that going "hard against" the issue is not a "political winner" in a country where even an increasing number of Republicans support same-sex marriage rights.
"This is not really going to be a major issue in the 2016 presidential campaign," Kurtz predicted, saying that immigration, terrorism and health care will all play a much more significant role.
But despite some Republican candidates' apparent open-mindedness on the issue on a personal level — Rubio also said this week that being gay is not a "choice" — no one on that side of the political spectrum has gone so far as to support the legal rights of same-sex couples. As long as that divide still exists, how can it not be a "major issue" in 2016?
And even if Republicans don't want to talk about in their primary, you can probably look for Democrats to make it an issue in the general election.
Watch video below, via Fox News:
[Photo via screengrab]
— —
>> Follow Matt Wilstein (@TheMattWilstein) on Twitter
Have a tip we should know? tips@mediaite.com