Fox's New Reality Show Tricks Women into Thinking They Could Marry Prince Harry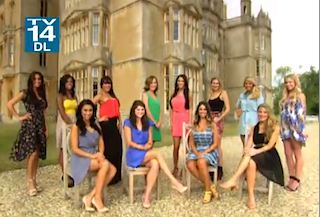 Fox's I Wanna Marry 'Harry' represents everything that is truly terrible about "reality" TV. Or — who knows? — it might just be your new favorite show. From the people who brought you Joe Millionaire, the story of a working class actor who gets women to compete for his affection because they think he's super rich, comes a new, even more deceptive competition.
This time, Fox has decided to fly 12 apparently oblivious young women to England where they think they are competing to become British royalty by marrying Prince Harry. In actual reality, they are fighting over a Prince Harry look-a-like named Matthew Hicks, who has nothing royal to offer them. At the end of the series, the winner will apparently find out the truth and then… well, you'll have to tune in to find out!
That's Hicks on the left and Prince Harry on the right, just in case you wanted to see how much they do or don't look like each other:
But presumably, the female contestants will be so blinded by royal lust that they won't give the whole thing too much thought. Like, for instance, why someone of Harry's stature as Royal Captain in the British Army would need a reality competition show to find a wife. Or why the typically traditional royal family is totally cool with him marrying an American woman.
In the first trailer for the show released below, Hicks tells the camera, "I really hope I have what it takes to pull it off." For America's sake, let's hope he doesn't.
Watch video below, via Fox:
[photos via screengrab/Fox/Wikimedia Commons]
— —
>> Follow Matt Wilstein (@TheMattWilstein) on Twitter
Have a tip we should know? tips@mediaite.com