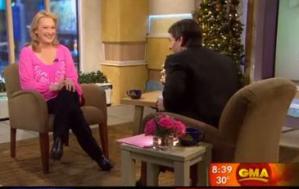 George Stephanopoulos has been the anchor of a network morning show for a little more than a week now, and he's settling into his new role.
But inevitably, there will be growing pains. Like today, when he named the wrong celebrity who's engaged to Meryl Streep's daughter.
Stephanopoulos sat down for a lighter interview in the 2nd hour of GMA with Streep about her new movie It's Complicated. Toward the end, he mentioned she'd be a mother-in-law soon.
"I'm not ready, but I really love Ben," said Streep. "He's a wonderful guy."
"Ben Harper?" asked Stephanopoulos. No, not Ben Harper. He quickly corrected himself as Streep laughed it off – her daughter, Mamie Gummer is engaged to Ben Walker.
"He's also nice, Ben Harper, but taken," joked Streep.
This is that other part of his new role Stephanopoulos will have to get used to. And to be fair, this was a small slip-up. Marketwatch's Jon Friedman declaratively wrote last week that Stephanopoulos would "transform morning television as he puts his stamp on ABC's 'Good Morning America.'" But at the same time, Friedman wrote: "The test for Stephanopoulos will be this: Can someone who prefers to discuss hard-hitting issues learn to show genuine interest in personalities and win the viewers' trust?"
While he got the celebrity future son-in-law wrong, he did seem genuinely interested in the topic. Here's the clip, and more below:


For visual reference, actor Ben Walker is on the left, and musician Ben Harper is on the right: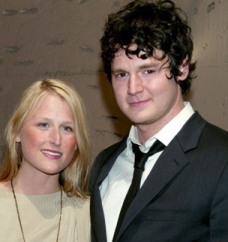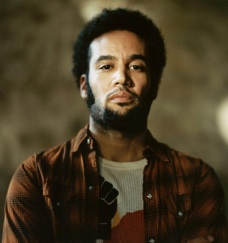 Mediaite's Rachel Sklar talked about Stephanopoulos' transition this week on Reliable Sources. Fast-forward to the 28-minute mark for that discussion:


—–
» Follow Steve Krakauer on Twitter
Have a tip we should know? tips@mediaite.com