Giuliani Slams Gowdy for Dismantling 'SpyGate': 'Completely Uninformed,' Never Reviewed DOJ's Docs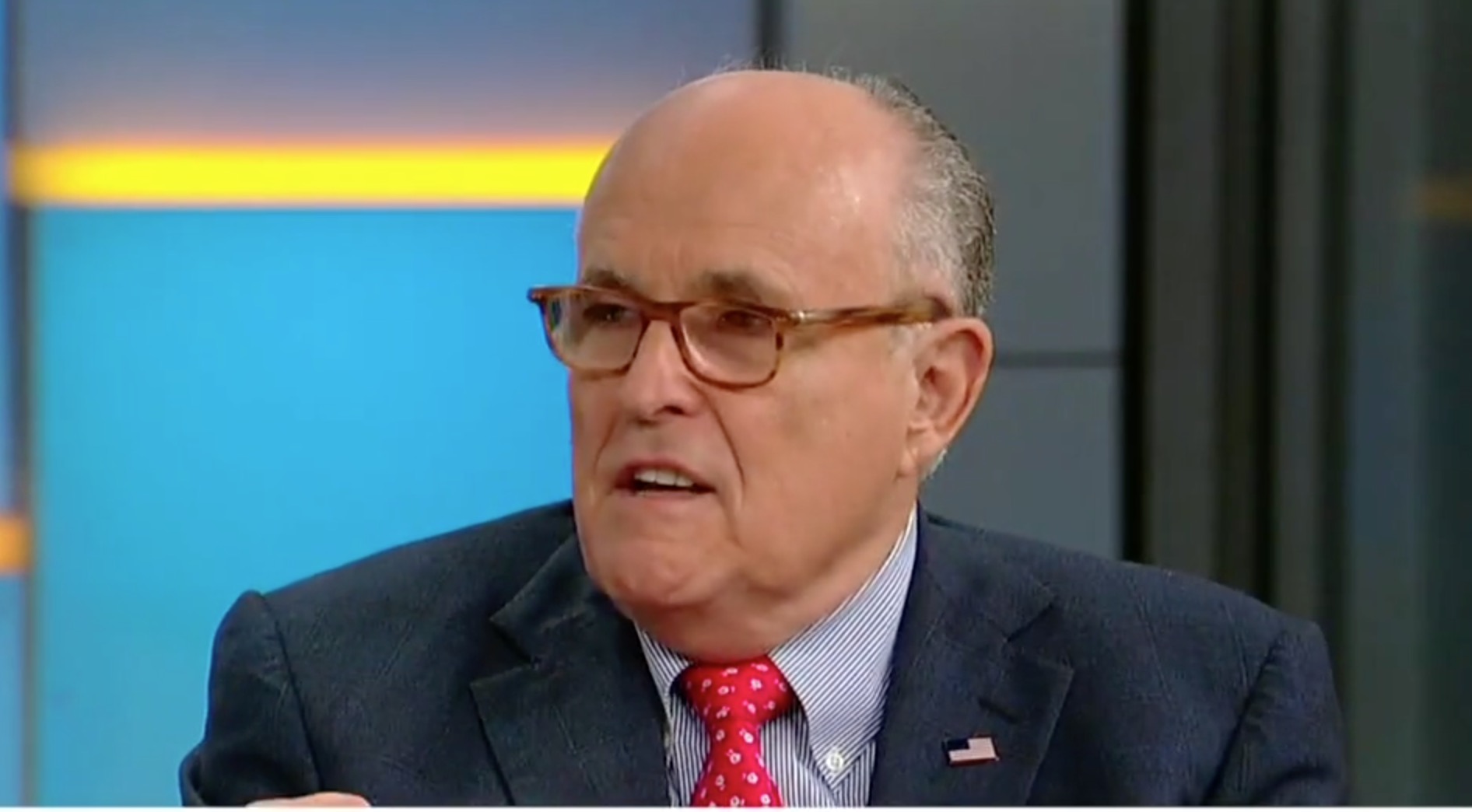 Rudy Giuliani is none too pleased with Rep. Trey Gowdy (R-SC) after the congressman blew a hole in President Donald Trump's claims that the FBI spied upon his campaign.
Gowdy earned the condemnation of the MAGAverse this week after attending the Justice Department's briefing on the FBI and saying that the bureau acted appropriately in 2016. Giuliani has helped Trump push "SpyGate" while acting as the president's minion attorney. And in his latest media statement, the former New York City Mayor tore into the outgoing South Carolina representative by invoking the Benghazi investigation.
From Buzzfeed:
Giuliani lashed out at Gowdy — who isn't running for reelection — for his comments, saying that his constituents "would probably be outraged at what he's doing."

He then veered off-topic, adding that those constituents "probably want to figure out what the hell he did with Benghazi." Gowdy was the chair of the House committee that looked into the attack on the US diplomatic mission in Benghazi, Libya, that left four dead, including Christopher Stevens, the US Ambassador to Libya.

"He sure screwed that one up. You got four families that do not think that Trey Gowdy did his job," Giuliani said.
Giuliani went on to say that Gowdy was "completely uninformed" and probably never actually reviewed the DOJ's documents.
"They never looked at the documents. They were told a story by the Justice Department and the FBI, who, after all, would be the alleged wrongdoers," Giuliani said. "I don't think they've ever reviewed."
[Image via screengrab]
— —
>> Follow Ken Meyer (@KenMeyer91) on Twitter
Have a tip we should know? [email protected]