Glee Creator Says "F**k You" To Rock Band That Refused The Rights To Their Music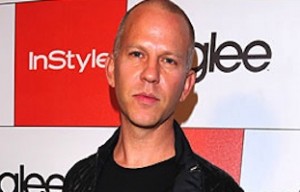 Ryan Murphy, the creator of the iTunes marketing tool television show Glee had some harsh words for the band Kings of Leon who made headlines last year for refusing to license their songs to be performed by the pretty kids of Glee. And if you think that I'm being too harsh in making fun of the show's merchandising priorities and pretty cast, just know that I'm only trying to even things out from Murphy's interview in which makes it pretty clear that thinks his show is helping save the world.
From The Hollywood Reporter:
"Then there are artists whose catalogs are off-limits. Glee's best-known rejection: Kings of Leon, who rarely license their music. Murphy's message to nonbelievers the Followill brothers? 'F— you, Kings of Leon,' he says, raising the volume of his monotonal interview voice ever so lightly. 'They're self-centered assholes, and they missed the big picture. They missed that a 7-year-old kid can see someone close to their age singing a Kings of Leon song, which will maybe make them want to join a glee club or pick up a musical instrument. It's like, OK, hate on arts education. You can make fun of Glee all you want, but at its heart, what we really do is turn kids on to music.'

Kings of Leon frontman Caleb Followill tells THR: 'This whole Glee thing is a shock to us. It's gotten out of hand. At the time of the request, we hadn't even seen the show. It came at the end of that record cycle, and we were over promoting ["Use Somebody"]. This was never meant as a slap in the face to Glee or to music education or to fans of the show. We're not sure where the anger is coming from.'"
So, basically, any band that doesn't want Glee to rearrange their song, have a guest star like Gwyneth Paltrow sing it, and then market the crap out of it on iTunes and during overpriced concert tours is actually stealing from 7-year-olds and dissing music education? So I guess any surgery patients that didn't want to sell their life rights to (Murphy's last show) Nip/Tuck were actually ruining medical school?
Look, you can like Glee or you can not but lets not put it on too high a pedestal. It's still a goofy show on Fox which connects soap opera plots with kids singing Britney Spears songs. It may inspire kids to get involved in school arts programs and, if so, that's absolutely amazing and they deserve tons of praise, but they don't get to reserve the right to trash talk bands that don't want to get involved.
However, Kings of Leon's Nathan Followill doesn't come off all rosie either. Following the publication of that email, Followill tweeted this out:
"Dear Ryan Murphy, let it go. See a therapist, get a manicure, buy a new bra. Zip your lip and focus on educating 7yr olds how to say fuck."
While he's right that Murphy should stop talking about inspiring seven-year-olds in the sentence after he says "fuck you" to some rock band, the rest of that Tweet was a bit of a mistake. While I'm not sure about the "helping music education in America" thing, if there's one thing you can give Glee a ton of credit for, it's championing gay rights and gay tolerance. Debating its creator by accusing him of being a transvestite isn't the wisest move. Followill quickly figured out his error and apologized, deleting the original Tweet.
Clearly both Murphy and Followill hold lofty opinions of their own art which is great for them. What's great for us is that this ongoing feud has been just as entertaining as any TV show or rock album.
(h/t HuffPo)
Have a tip we should know? tips@mediaite.com