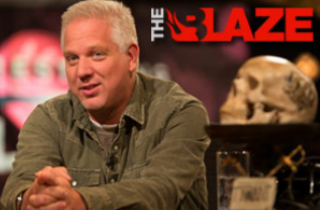 In what can be considered a rare gain for an independent network, Glenn Beck's TheBlaze has been picked up as part of cable provider Optimum TV's lineup, starting in late May.
The cable company, owned by Cablevision, will be the first provider in the New York/New Jersey/Connecticut "Tri-State" region to carry TheBlaze.
In a statement, TheBlaze President of Business Development Lynne Costantini spoke highly of the network's newest opportunity, emphasizing how seldom an independent network gets picked up by such a cable provider:
"TheBlaze is the rare independent network that has a built-in passionate, engaged and rapidly expanding audience and therefore adds value to Optimum TV's channel line-up. We are pleased to work with Cablevision to bring our network to Optimum TV customers."
Beck launched TheBlaze in September of 2011, originally under the title GBTV, as an online streaming service with now more than 300,000 subscribers. The network's flagship program is The Glenn Beck Program, but it has since expanded to offer other news/opinion shows like Real News, For the Record, and Wilkow!; as well as comedic offerings like B.S. of A. and family shows like Liberty Treehouse.
Cablevision praised the addition, stating: "Optimum TV is the only cable provider in the Tri-State area to bring our customers original programming from Glenn Beck's TheBlaze, and the independent network will add more diversity to our strong line-up, providing our customers with more choices that our customers appreciate."
TheBlaze will be available to Optimum's residential customers with the Optimum Preferred, Silver and Gold packages. For Optimum TV commercial customers, it will be available on Optimum Business or Optimum Entertainment packages.
Have a tip we should know? tips@mediaite.com