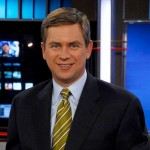 This was not the best year ever.
And I'm not even talking about the economy being a mess.  I'm talking about the fact that VH1's Best Week Ever may have paid tribute to pop culture news for the final time.
Officially, VH1 has put the Friday night program on an extended hiatus.  There's supposedly a plan to bring Best Week Ever back next year, but a new incarnation may not have much in common with the program I've come to know over the past five years. The employees have moved on with the assumption that they won't be back.
As an occasional contributor to Best Week Ever, I'm sad.
Of all the segments I did for Best Week Ever, that missing shirt gag was my favorite:
Aware of VH1's reliance on celebrities, the show tried not to directly "bite the hand" with open ridicule.  The producers often told me of their mandate to "celebrate" the quirky moments in pop culture.
The challenge of mocking without being cruel forced writers to get creative.  And they usually succeeded.  Like any topical comedy show, they had their ups and downs.  It was tough to chart a consistent path when the format 'tweaked' so often. But at its heart was a smart, funny review of the week's events that was a fine fix for a pop culture junkie.
Paul F. Tompkins was the name most associated with "Best Week Ever" in its final season.  But the show built a talented roster of regular contributors:  Doug Benson, Chuck Nice, Judah Friedlander, Jessica St.Clair, Christian Finnegan, Jessi Klein, and Paul Scheer come to mind immediately.  In the same way that every Broadway actor seems to have done a Law & Order episode, a Best Week Ever credit became a standard part of the comedian's résumé.
I suspect Best Week Ever was hurt by the same trend that left my beloved World Series of Pop Culture homeless.  The show attracted decent ratings and great demographics.  But then VH1 found great success with a new breed of celebrity reality shows.  The big audiences for Flavor of Love and I Love New York weren't the people who loved Best Week Ever or World Series.
I'm sure we'll all find somewhere else to get our sarcastic pop culture news without Best Week Ever.  But for my first column for Mediaite.com, I offer an appeal to programming executives to protect the news ecosystem: Funny and fake news shows are an important part of what gets people talking about the news.  We need shows like Best Week Ever.
I know — it's not like there aren't other great fake news options out there.  The online video from The Onion is often brilliant.  Saturday Night Live had a welcome surge in election season. Jon Stewart is remarkably consistent with his smart review of the day's headlines. And hey, the BWE blog is still around! But just like mainstream news, democracy demands diversity of fake news viewpoints.  So I'm sorry that the Best Week Ever is over.
TV newsman Pat Kiernan picks his favorite stories from the morning papers each weekday on NY1 News and PatsPapers.com. He's known to VH1 fans as the host of World Series of Pop Culture.  Twitter: @patkiernan
Have a tip we should know? tips@mediaite.com