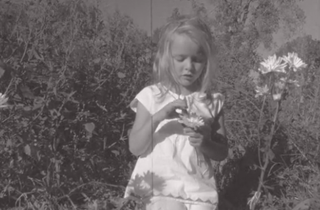 Back in 1963, while America was under the constant threat of (actual, real) nuclear annihilation, Lyndon Johnson's re-election campaign ran the infamous "Daisy" ad, in which they blew up a little girl with a nuclear bomb and implied that such events would happen under a Barry Goldwater presidency. The ad only aired once, but became a watershed moment in political attack ad history.
And for the life of us, we have absolutely no idea why GOP gubenatorial candidate Rob Astorino decided to rip off the Daisy ad to attack his opponent, current New York governor Andrew Cuomo. The ad is exactly the same as the original "Daisy" ad, down to the little girl and the nuclear bomb, except for the part where it has absolutely nothing to do with national security.
Instead, the ad superimposes Cuomo's face above a mushroom cloud, and a narrator asks: "These are the stakes. Do we re-elect a governor who may end up in jail?"
("Andrew Cuomo's face comes out of the cloud because we have a cloud of corruption hanging over our state," Astorino explained to the Times-Union. What a subtle metaphor.)
While Cuomo is indeed under federal investigation for interfering with a state-commissioned ethics panel investigating his political allies, the New York Times points out that he has not been indicted for any crimes, nor is he in any "imminent danger" of going to jail any time soon. In fact, federal prosecutors have not determined whether Cuomo committed a crime at all.
But hey, Astorino, we get it. By all means, keep crudely duct-taping famous TV ads to unrelated issues and call them "provocative."
Watch below:
And as a chaser, the actual ad:
[h/t NYP]
[Image via screenshot]
—
>> Follow Tina Nguyen (@Tina_Nguyen) on Twitter
Have a tip we should know? tips@mediaite.com