As we have learned this week from the debate over mandatory vaccinations for children, there are some government regulations that Americans just cannot abide for one reason or another. But the presence of this sign in your local restaurant's bathroom typically is not one of them: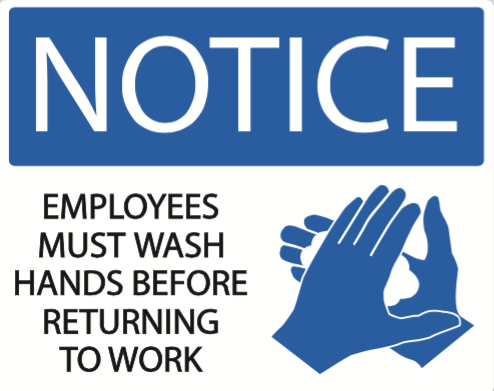 But during a Q&A session with the Bipartisan Policy Center this week, freshman Sen. Thom Tillis (R-NC) used those ubiquitous "Employees Must Wash Hands" signs to make a point about regulations that should be taken care of by the free market, and not through federal and state laws.
"I was having a discussion with someone, and we were at a Starbucks in my district," Tillis said, "and we were talking about certain regulations where I felt like 'maybe you should allow businesses to opt out,' as long as they indicate through proper disclosure, through advertising, through employment literature, or whatever else."
When his friend asked if that would apply to the regulation that requires people who handle food to wash their hands after using the bathroom, Tillis said it does.
He said at the time, "I don't have any problem with Starbucks if they choose to opt out of this policy as long as they post a sign that says 'We don't require our employees to wash their hands after leaving the restroom,'" adding, "The market will take care of that."
Tillis noted that in this case, any restaurant that took this route would "probably go out of business," but added, "I think it's good to illustrate the point."
Watch video below, via C-SPAN:
[Photos via screengrab/Shutterstock]
— —
>> Follow Matt Wilstein (@TheMattWilstein) on Twitter
Have a tip we should know? tips@mediaite.com