GOP Strategist: Immigration Protestors Who Interrupted Obama 'Worst Optics' Possible for Reform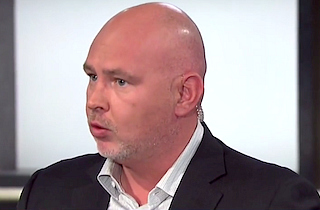 Former John McCain chief campaign strategist Steve Schmidt spoke to Morning Joe Tuesday morning and told host Joe Scarborough that the pro-immigration reform protestors who interrupted President Barack Obama's speech on Monday were harming their cause with the very people they could be persuading.
"As you move through this period now where you're trying to put together a deal," Schmidt said, "and there's a possibility still that an immigration deal could to be done, to see young people screaming at the President of the United States who are, in fact, in the country illegally—as someone who supported immigration reform for at that long time, I cannot think of worse optics for people who are in the middle, on the fence on this issue. So, you know, to those activists doing that all over the country to members of Congress, to the president very rudely, they are setting back their cause in ways they can't imagine."
Schmidt affirmed that he supported immigration reform and a pathway to citizenship.
"You have a number of these activists out around the country, who are in the country illegally, interrupting, protesting, screaming in a way that I don't think is particularly constructive as you're trying to persuade people who I think legitimately have concerns about the federal government's ability to control the border, to know who is in the country, to bring this issue to a final resolution," Schmidt continued.
"It requires a compromise to allow the people to stay in the country who are here illegally, to regularize them, to put them ultimately on a path where they can obtain citizenship. It requires a commitment by the federal government to deal what it has historically not been able to do, which is to secure the border once and for all."
Watch the full clip below, via MSNBC:
[Image via screengrab]
——
>> Follow Evan McMurry (@evanmcmurry) on Twitter
Have a tip we should know? [email protected]