GOP Taps Cuban-American Congressman to Give Literal Translation of Ernst's SOTU Response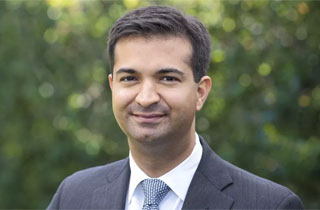 In an effort to reach out to Latino voters, the GOP has tapped Rep. Carlos Curbelo (R-FL) to deliver the Spanish translation of Rep. Joni Ernst (R-IA)'s response to Obama's State of the Union Address, awkwardly avoiding the fact that Ernst has a history of suing government for offering Spanish-language government documents.
According to a GOP press release, Curbelo, a first-term congressman from Miami, will deliver a translated version of Ernst's remarks, which will include stories about her upbringing in Western Iowa. (The GOP quickly edited that note out after the media began inquiring into the speech.)
It would be pretty funny if Curbelo, a first-term congressman who supports a path to citizenship for undocumented immigrants, was forced to relate his life as a strong independent woman castrating hogs. Sadly, Mother Jones reports that Ernst's personal anecdotes will be replaced with stories from Curbelo's life.
But the liberal magazine raised their eyebrows when they looked at Ernst's political history:
Ernst has a long record of opposing Spanish in government communications. She endorsed making English the country's official language during her 2014 campaign, and as a county auditor in 2007 she sued to prevent voter forms from being offered in any other language besides English.
The GOP began delivering Spanish responses to the State of the Union in 2011, twice tapping Rep. Ileana Ros-Lehtinen (R-FL) to deliver it, and asking Sen. Marco Rubio (R-FL) to pull double-duty in 2013. Both times, the Spanish responses were nearly identical to the English responses, though in Rubio's case, it's completely understandable.
[Image via CarlosCurbelo.com]
— —
>> Follow Tina Nguyen (@Tina_Nguyen) on Twitter
Have a tip we should know? tips@mediaite.com