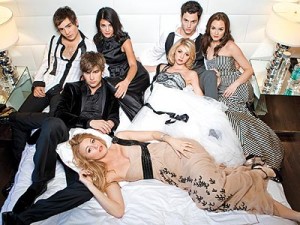 Hey Upper East Siders Internet Readers,
Mediaite here, welcoming you back from a dreadfully drab and dour few months away from the glamorous life of New York City's most fabulous fictional teens. While the Gossip Girl kids were falling in summer love and wearing their Hamptons whites out east, we were stuck in sticky downtown, launching a website and working all day. But who better to keep us occupied through the Gossip-less Dog Days than the media's own elites, as glittery and pretty as our prep school friends? Like the Waldorfs, Humphreys and van der Woodsens, even August humidity can't get their hair to frizz and they all love a good scoop.
But it's not just pristine beauty and a knack for spreading news quickly that unite our favorite CW teen-soap and the media figures whose every move we track: both are worlds of ambition, access and yes, even backstabbing. Some might say it's all one big popularity contest! But anyone really in the know can see the more subtle similarities between those we watch for fictional drama, and those who inform us of the real deal. As the leaves in Central Park finally start to change colors, the Constance Billiard and St. Judes school years are upon us and with tonight's Gossip Girl premiere, the Plaza Hotel-sized holes in our hearts will be filled. Consider this a celebration, and you're on the guest list.
Spotted: Our favorite Gossip Girl characters and their real-life media counterparts.
XOXO,
Mediaite
Erin Andrews: Serena van der Woodsen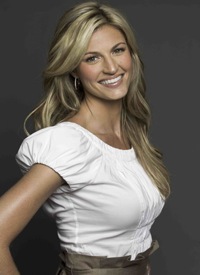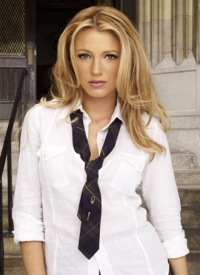 Come autumn, school isn't the only thing kicking off: sports are ubiquitous, with both college and NFL football beginning, and that means the pleasure of seeing ESPN's heartthrob Erin Andrews, sideline reporter extraordinaire, all the time. "America's Sexiest Sportscaster" had a tough summer, though, beginning when she was surreptitiously taped changing in her hotel room and continuing with the media whirlwind that resulted after a portion of her mostly male fan club egregiously crossed the line. The Upper East Side's resident bombshell? The curvy Serena van der Woodsen, a girl who had her own hotel room tragedy when she contributed to a deadly overdose that still haunts her. But like Erin, she's not a bad girl at heart — the drama just seems to follow her.
Matt Drudge: Eric van der Woodsen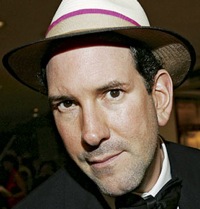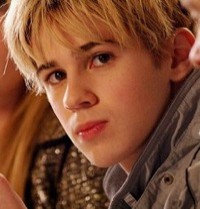 The reclusive Matt Drudge has a reputation that precedes him. A celebrity by name only, the man who built one of the first online empires — and could once singlehandedly dictate a mainstream news cycle — is little known to his legions or detractors. With an arguably waning influence, Drudge seems past his prime. Personally, he is rumored to be currently hiding out in Miami. Eric van der Woodsen also considers the spotlight a little bit too bright — as the gay, depressed youngest in a high-society family, he is known to not appear for episodes at a time. When he does turn up, in between angst, he's often highly serviceable as Jenny Humphrey or his sister Serena's sidekick — not unlike Drudge and the mainstream press!
Anna Wintour: Lily van der Woodsen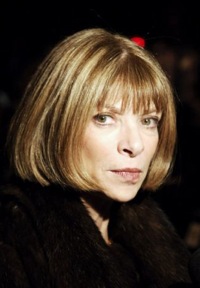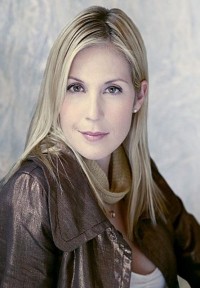 In her youth, Lily van der Woodsen rejected an upper-class upbringing to live recklessly — part photographer and part groupie. Vogue's queen, Anna, had a wild streak, too, dropping out of school at the age of 16. But for both of them, with age came a newfound respect for the safety of untouchable social standing and friends in the highest of places. But can even the fiercest matriarchs do it alone? Wintour has repeatedly denied rumors of an affair with Conde Nast head honcho Samuel Irving Newhouse, while Lily married the Trump-like Bart Bass. Hm…
Si Newhouse: Bart Bass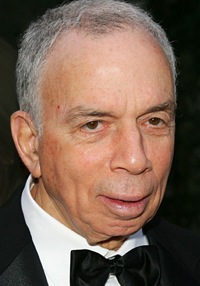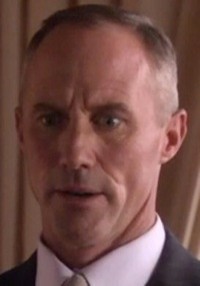 Come to think of it, rumored romances with assertive, sometimes acerbic women aren't the only thing Si Newhouse and business bigwig Bart Bass have in common. Sitting atop vast empires, both men are known as cutthroat entrepreneurs, with a hardened sense of propriety and old school values, leading New York to wonder if Newhouse was the "Last Old-Media Tycoon." Bart passed away, but we'll always remember his no nonsense sneer.
Shepard Smith: Chuck Bass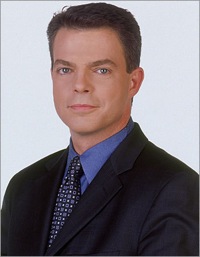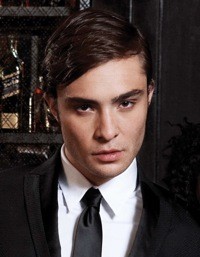 With three words now immortal on the Upper East Side, Gossip Girl's brooding bad boy cemented his own infamy by the age of 18: "I'm Chuck Bass." And with that, it was unanimous — Chuck was the reason to watch the show. Fox News has their own mysterious and cunning rascal in anchor Shep Smith, and while he's never ended up in a Thai jail like Chuck (as far as we know), he did have his own run in with the law back in 2000. But even his mugshot was pretty suave! Chuck and Shep are the ones you hate to love and love to hate, but you don't want to test their tempers: "This is America!" said Smith. "We do not f***ing torture!"
Tyra Banks: Blair Waldorf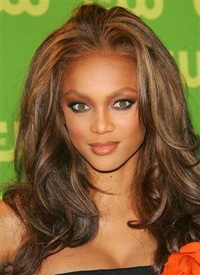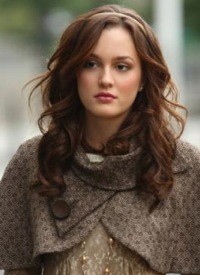 In the cutthroat world of New York society, those in their thrones are never truly safe, but for lessons in reigning look no further than The Queen B. Blair Waldorf sees the UES as her kingdom and glory as her birthright, and we imagine she's a huge fan of the similarly Machiavellian supermodel-cum-host Tyra Banks. The super popular alpha-females believe their vanity to be essential and to them, the charge of being "bitchy" means they're doing their job. Witnessing Blair preside over her easily influence, glory-seeking minions perfectly parallels Tyra and her Top Model girls, and no one looks better doing it.
Next page: Matt Humphrey, Maureen Dowd, and more.


Have a tip we should know? tips@mediaite.com