Greta Goes Off On MSNBC's Richard Wolffe And Touré: 'Let's Get Something Straight – Senator John McCain Is NOT A Racist'
Greta Goes Off On MSNBC's Richard Wolffe And Touré...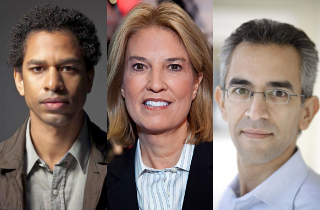 In a "Greta Wire" blog post Monday evening, Fox News anchor Greta Van Susteren tore into MSNBC personalities Richard Wolffe and Touré for their on-air claims that Sen. John McCain is racially motivated in his criticism of U.N. Ambassador Susan Rice's handling of the September terrorist attacks in Benghazi, Libya.
One week ago, Van Susteren offered up a stern rebuke of Wolffe's "deplorable" comments. She wrote that criticizing an African-American does not necessarily make someone a racist, and that having personally known McCain for many years, "He is not a racist and I will stand up for him on this. This is not right to accuse him."
Van Susteren cited Washington Post liberal columnist Dana Milbank's criticism of Rice, asking why Wolffe doesn't call him a racist for opposing the U.N. Ambassador as Secretary of State. Suggesting a partisan double standard, Van Susteren told her readers to draw their own conclusions on that.
She also took a personal note: "Senator McCain and his wife have an adopted African child who is now a young adult so my guess is that this cruel insult is particularly painful to his family. MS/NBC's Richard Wolffe might want to extend a special apology directly to their child since I bet it was extra painful for her to read that her Father, Sen. McCain, was falsely being called a racist."
During The Cycle yesterday, co-host Touré ridiculed "old, white" McCain for his racial-based "bitter" opposition to Rice. And so, in response, Van Susteren added the outspoken progressive MSNBC host to the list of the network's personalities who should be condemned and compelled to apologize:
When MS/NBC finally develops the decency to apologize to Senator John McCain for Richard Wolffe calling him a racist … they should add into the mix one of the employees named Toure.
Full blog post here.
— —
>> Follow Andrew Kirell (@AndrewKirell) on Twitter
Have a tip we should know? tips@mediaite.com